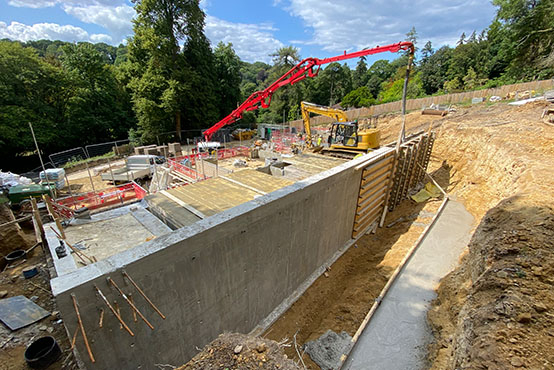 An update from the Hindhead Road development
16th August 2023
The development part-funded by Crowdstacker investors at Hindhead Road in Surrey is now powering along with a lot of progress made on site.
At the heart of this project is the architect's vision of creating two buildings which are built back into the landscape. This has brought with it some impressive technical challenges which the on-site team has been busy conquering.
Much of the foundation work and lower floors have been built, and the layout of the buildings is starting to take shape.
You can take a look at the concrete-pouring process which has been underway over the past few months, and see for yourself how the properties are now emerging from the hillside. Check out the update video here.
If you like the idea of investing in property development via a PDL, you can check out the latest investments we are offering on our investment page.