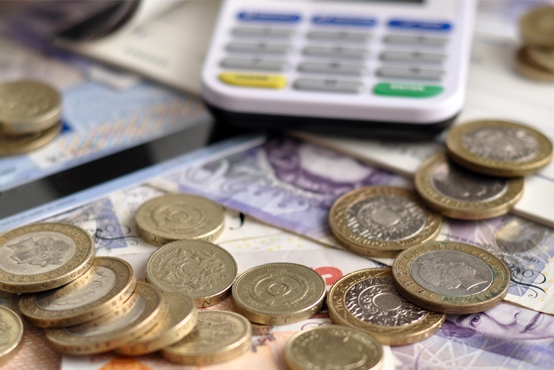 How much cash should you put aside for emergencies?
Life can throw some curveballs. We help you calculate how much easy-access cash you should keep on hand.
Luckily most of us don't live in areas where we are likely to face natural disasters, such as hurricanes or earthquakes, where it would be expedient to have some cash on hand to pay for food and accommodation in the event of an emergency.
Despite this it makes sense to have some money available in case the worst happens, whether it's an unexpected expense or circumstances which mean you have less money than planned.
Some of it should probably be in an instant access account which you can get your hands on quickly and easily.
But the question is – how much?
Can you keep three to six months' spending on hand?
The Money Advice Service advocates having the equivalent of three months' worth of essential expenditure on hand in an easy-to-access account.  
It cites examples such as relationship breakdowns or issues with your home (such as flooding which means you have to move out of your house temporarily) as unforeseen reasons why you might need to get your hands on money, fast.
Whilst back in 2016,  MoneySavingExpert founder, Martin Lewis, recommended upping this to six months' worth of your typical household bills.  
The average weekly income currently stands at around £520 a week, which means putting aside around £13,500 – which may not an option for everyone. And even for those who can afford it to put this sort of sum aside, it's a lot of money to have sitting in an instant access account which might not be offering the best returns.
How to calculate a realistic emergency cash buffer
Perhaps a better way of calculating what you need to put aside is to actually look at what you have to spend over the course of a period of three months. And when estimating this, don't be conservative.
Include in your calculations things like rent or mortgage costs, energy bills (based on winter usage) and food costs.  These are the essentials.
Add to this costs such as transport which will enable you, and your dependents, to get to-and-from the places you are needed, whether that is school or work.  
Include any necessary expenses such as insurance costs – it may seem a good idea to skimp on things like this when you need to keep costs down, but it can lead to greater problems.
The good news is that you can probably exclude expenses such as clothing and entertainment.  We can all live without getting the latest fashion or seeing the newest cinema releases for a few months if push comes to shove.
For a useful tool calculating what you might need to put aside, check out Nerdwallet's calculator.  Although this is an American site you don't need to convert sterling to US dollars, just read whatever the calculation is in pounds.
Where should you stash your cash?
Interest rates have been very low in recent years, and subsequently, when factoring in inflation, what is on offer from instant access cash accounts can mean you're losing out.
Additionally, some accounts only offer their higher rates of interest on a few amounts, or for limited periods of time.   
And some of the newer types of banking, such as mobile app banking, can be exempt from FSCS protection in certain circumstances.  So make sure you do your homework before choosing an account.  We looked at several money-saving apps, and you can read about our recommendations here.
So you need to be savvy about where you put your money, how much you put there, and how long you leave it.
For the best instant access account rates check out the money and finance sections in the national weekend newspapers or on moneysavingexpert.com - all of which provide updated information on the best deals to be had.
A while ago we looked at the rules to finding the best savings account for you. Read more about choosing the right high-interest savings account here.
'How much cash should you put aside for emergencies?' is an article from Crowdstacker's new, free quarterly financial lifestyle magazine 'Fixed'. Read more insightful articles about personal finance, travel, technology, money saving tips and more by subscribing to Fixed magazine here.