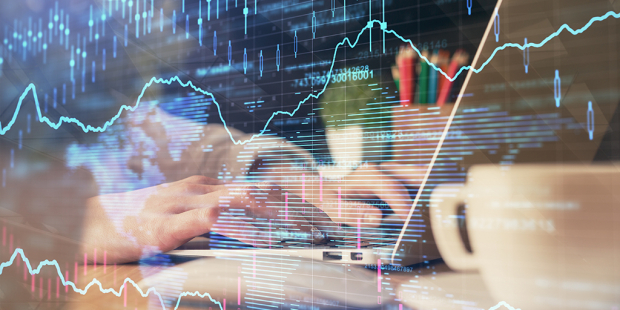 Dragons, unicorns and investing in 2021
Perhaps surprisingly European (including the UK) Venture Capital investment rose by $2bn in 2020 compared to 2019 despite challenges large and small, from economic slowdown to the inability to hold face-to-face meetings.
Will this continue into 2021? And if so, what can an everyday investor learn from the professionals in terms of which sectors to invest in and what to look for in a great business?

Wise Investing
US investor data and research company, Pitchbook, points to the continued investor interest in technology and healthcare, citing these as two perennially popular sectors which have seen a boost during the global pandemic. No evidence is provided to show reasons for a direct link between the two, but it seems far from improbable that when the spotlight is firmly shining on human health and unprecedented reliance on technology, be it online banking, remote working or databases to track and trace, these sectors can't fail to attract natural interest from investors.
Going into 2021 we're all obviously hoping the general business landscape is going to be returning to something approaching normality. But, as Chris Smith (a writer focusing on entrepreneurs and start-ups) writes in Forbes Magazine, this does not necessarily mean health and technology, or indeed healthtech, will lose ground. Indeed, his 2021 predictions for sectors of interest for investors are all technology based whether they are about infrastructure, automation or core technologies.
Find out what the key trends for UK property investing in 2021 here.
What drives investment opportunities?
Looking to patterns, issues and pressures is one way to identify businesses to invest in. Globally technology is driving development and progress so it stands to reason that companies in this sector are worth looking at if you're considering what opportunities there might be out there for your money.
One sector, fintech, continues to attract attention from investors both professional and everyday. According to data analysed by Techcrunch there were 97 rounds of nine-figure investments into fintech businesses last year. In fact European VC investment in fintech has increased every year since 2016.
Indeed, this appears to be matched in the crowdfunding space with Seedrs reporting that fintech was its most invested in sector in 2020. Businesses featured on this equity crowdfunding platform collectively raised £78m over the course of the last 12months. This was mirrored in data from Accenture which showed VC investment in UK fintechs rose in the first half of 2020 with firms such as Anthemis and Index Ventures taking the lead.
Why is fintech so attractive at the moment? It could be partly because we are still seeing the effects of infrastructure overhaul. Initially slow to adopt technological advances, traditional banks and financial institutions are still being out-manoeuvred by smaller businesses with better systems and more modern approaches to customer interaction and servicing. Similarly as a society we have seen a great deal of changes to how we use technology for our finances, whether that's businesses looking for funding or individuals seeking money management tools, and everything in between. The financial services industry is still in the throes of a great deal of change, which makes it a great place to find innovation and potential.

Should you look for a dragon or a unicorn?
The search for early stage investment in tech firms which will eventually become unicorns (valued at more than £1bn) continues apace according to the Pitchbook 2021 US VC Outlook.
A high proportion of investment in this type of business comes from what are classed as 'non-traditional' sources, meaning professional investors who are not part of a venture capital firm, so this could include Sovereign Wealth Funds, Hedge Funds, or even Corporations. There's something very seductive about the idea of investing in this way and securing a big pay out when the company hopefully goes on to IPO. In fact, such is the excitement and belief that it is possible to make these kinds of hugely lucrative and exciting investments that so-called unicorns are now outranked by dragons. Dragons are businesses which go on to bring returns to VC's that outvalues not just the initial investment but the entire VC fund.
Interested in investing? Find our here whether investors should be bold or reticent during the COVID19 pandemic?
Where should you be investing in 2021?
Sectors of interest to Venture Capital funds generally reflect the economic, social and political state of the world at any given time. The pandemic has almost certainly shaped what is of interest to investors looking for good returns, but there are probably also other factors at play. If you're looking for investment opportunities it might be helpful to think about the changes and opportunities that Brexit might bring, what the new Biden administration may mean for geo-politics and the resulting economic impacts, and also to think about issues that transcend the current global health crisis.
Just because we're in the middle of a pandemic doesn't mean other issues such as climate change and the search for a cure for cancer have gone away. Scientists, engineers, and technologists around the world continue innovating and coming up with exciting ideas, some of which will undoubtedly change the world.
If you correlate global 'needs' and global 'developments' together it's pretty easy to see where the main areas of interest will be for investors, and they probably lie in opportunities related to green energy, automated electric cars, homeworking technology and health tech.
But remember, if you're thinking about following the lead set by Venture Capitalists then remember this type of speculative investing should probably only be a part of your overall portfolio which seeks to balance risk and return in a way that best suits your lifestyle and the outcomes you want to achieve.
If Lockdown has left you tired and bored of chores read here about ways to automate and smarten up your home.