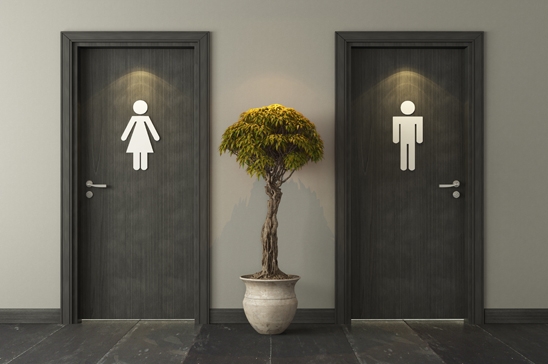 Budget 2018 Helps Those Caught Short
3rd November 2018
Never before has a Budget delivered so much potential for toilet puns.  
Indeed, packing phrases such as 'spending a penny' and 'being caught short' into one of our bog, sorry blog, articles is now easy thanks to Phillip Hammond.  So we're going to take full advantage of it as we take a quick look at what the Budget 2018 means for savers and investors.
So,what exactly do toilets and investing have in common?
A cursory glance at the latest Budget's headline changes reveals the usual mixed bag of give and take by Her Majesty's Government. But closer inspection reveals one key change that could be a real relief for everyone.
Hidden away in the updates for businesses is a curious change which reads: 'New 100% mandatory business rates relief for all lavatories made available for public use.'
Here at Crowdstacker we think this is a brilliant idea.  Who hasn't been caught short when out and about, and without a convenience in sight?  Apparently the problem is widespread and getting worse. According to the BBC, in 37 areas major Councils no longer run any public conveniences, and in fact there is no legal requirement for Local Authorities to provide toilet facilities at all.
That's got to mean a lot of leg crossing.
Anything that encourages businesses to make their loos available for public use has to be in everyone's best interests.
If you are curious as to how this will work, the basic premise is that business rates are calculated based on the value of the property the business inhabits multiplied by something called 'poundage'.  Under the new rules the square footage taken up by the bathrooms will be deducted from this calculation so that the business, in effect, gets 100% business rate relief.  
But only if the bathrooms in question are made available for the public's relief!
So, if you ever need to spend a penny but can't find a convenient convenience, it might be worth popping into the nearest place of business and explaining the tax benefits of letting you use their facilities.
In other Budget news…
Of course, whilst the toilet news was one of the most important changes, there were other items mentioned that might be useful for savers and investors.  The two worthy of most note are changes to tax rate thresholds.
In April 2019, the 40% tax threshold will kick in from £50k+ instead of £46,350.  Put simply that means anyone earning under £50,000 will now only pay the basic rate of tax (20%), a saving for them of £730 a year.
Secondly the personal allowance will rise from £11,850 to £12,500 creating a saving of £130 per year for anyone earning over £12,500 per year.
Full details of the Budget 2018 changes announced can be found on the gov.uk website.
Budget did not deliver more incentives to save or invest
The Budget may not have delivered any big news to specifically encourage people to save and invest, but the slight changes to taxation thresholds could provide an opportunity.
Using just small amounts of money to save or invest regularly could potentially bring big dividends. Personal Finance journalist Emma Lunn wrote about one aspect of this in terms of compound interest in October 2018.
And if neither of the tax thresholds holds much excitement for you, you can always rejoice at the toilet news!