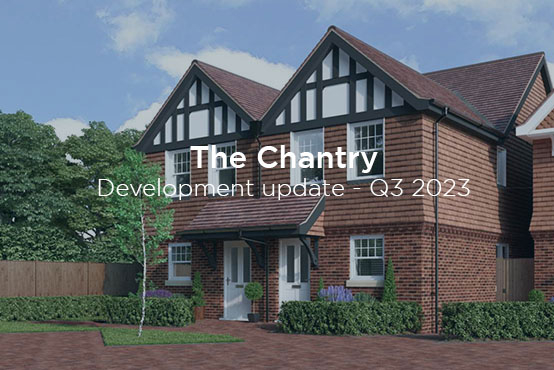 An update from The Chantry
1st September 2023
The Chantry is a small development of new homes in Ringmer, near Lewes in East Sussex.
Crowdstacker investors lent mezzanine funds to the developer which was refinancing the project for the final stages of construction.
At the time of the loan being made all but two of the houses were built, although internal work was still underway on most of the houses. Now the last two houses have been completed and work is progressing on the driveways, parking areas and general external works.
The properties are also now being marketed for sale with some reservations already in place.
If you'd like to find out more about this project and see the progress that has been made, check out the update video here.
If you like the idea of investing in property development via a PDL, you can check out the latest investments we are offering on our investment page.