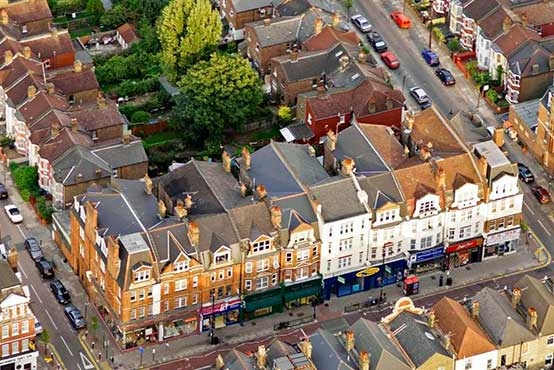 Success for Crowdstacker's flagship peer to peer property loan
15th July 2015
Our first product, a peer-to-peer (p2p) loan for property development specialists Quanta Group, has achieved its minimum raise well ahead of the closing date. 
Quanta loans is open for investment until 27th July 2015. It had already raised over its minimum of half a million pounds in the first three weeks after it launched at the start of June 2015. The first wave of Investors' money is about to be put to work and they have already started earning the inflation-beating 6.8 per cent interest rate offered by the product.
All the monies raised in the loan will be used to buy and refurbish property with the aim of selling them within a few months. This is markedly different to the majority of other peer to peer property products that focus more on the buy-to-let market.  
"The recently announced tax changes for buy-to-let properties mean our refurbish-to-sell business model looks even more attractive," commented Edward Stevenson, director of Quanta Group. Certainly for those investors who have already got on board to lend us money to buy more properties, we're looking forward to demonstrating how we add value through renovation work, and then try to sell on at a healthy profit."
Quanta has a steady pipeline of properties under consideration for purchase with currently around 15 in the latter stages of the buying process.
"We look for houses rather than flats mainly because they tend not to have leasehold agreements which can slow the buying and selling process up with queries and issues. We also often have 'hotspots' in the UK which are current areas where the market is working in our favour.  At the moment we're very keen on buying in places like Leicester and Birmingham where the market is buoyant. Plus, Essex has always worked well for us because we can often find properties in need of work to give them a new lease of life"  Edward continued.
At Crowdstacker. we concentrate on offering opportunities for investors to lend their money to established and financially sound businesses for rates of return typically around 5-7 per cent. We also take great care when assessing which businesses are allowed to raise money via the Crowdstacker peer to peer platform, with strict due diligence procedures and a focus on added security features. For example, lenders in the Quanta product have security on all properties bought with their money, and Quanta is only able to draw down its share of the profits if the cash and assets are more than what is required to repay the lenders. 
We are actively seeking to provide people looking for a decent interest rate a viable alternative to more traditional options such as bonds. This isn't about taking a punt on a start-up or hoping you're putting money into the next Facebook. Instead it's about using an alternative platform – the relatively new idea of peer-to-peer lending - combined with more traditional style products. These offer some forms of security and peace of mind because you're lending your money to experienced management teams who are running viable businesses. Ultimately, therefore, we feel it is more rewarding.
Quanta is open for investment until 27th July 2015. At Crowdstacker, we will be announcing our next tranche of products in the autumn of 2015.