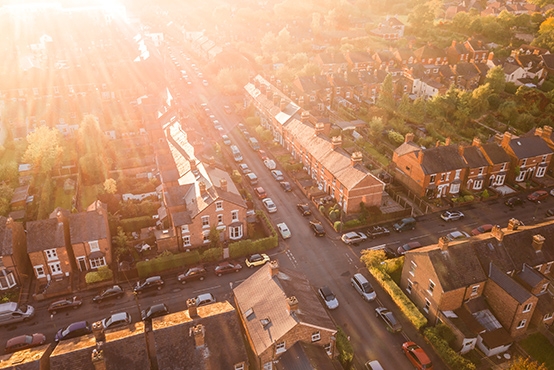 Quanta Loans – an ISA eligible investment that has gone from strength to strength since 2015
5th March 2019
Since launch, Quanta Loans has gone from strength to strength. The team, headed by Quanta CEO and property expert Robby Du Toit, has purchased 192 UK residential properties with the lent funds over the last three and a half years and achieved the refurbishment and sale process on average within 122 days. The funds raised are reused after each sale and so far over £27milion of UK property has been purchased and refurbished.*
A more unique feature of Quanta Loans is that Quanta provide regular updates to investors, via their Crowdstacker dashboard, about the properties that they have purchased and sold along with details of the properties and any refurbishment photos. Some of these refurbishments have shown impressive before and after images of how Quanta can take often run down properties and turn them into quite impressive transformations with new bathrooms and kitchens where needed, as well as landscaping and decorating and other repairs if needed.
Tax efficient investing
The Quanta Loans investment can be held within either a Crowdstacker ISA or P2P account, both of which can offer tax efficient benefits (subject to individual's own tax status).
Since Quanta Loans launched in 2015, it has paid Crowdstacker investors regular interest payments on their investment and around £1.2million of capital has also been repaid to investors reaching the end of their term. Investors holding this investment in their Innovative Finance ISA (IFISA) since 6th April 2016 or those eligible for the Personal Savings Allowance (PSA) have been able to benefit from these interest payments tax-free. As with any investing, your capital is at risk and past performance is not an indicator of future performance.
Take a look at the investment page today.
An investment secured on bricks and mortar
The Investment is secured over the assets, property, and undertakings of Quanta Loans Ltd via a first ranking debenture, given to a Security Trustee on investors' behalf. In addition, an FCA regulated independent administrator ensures investment is used solely for the purchase of residential properties, related costs such as refurbishment and outgoing costs such as council tax.
Quanta Loans is currently open for investment. You can lend from £500. Quanta Loans offers the chance to choose from two interest rates – 5.75% p.a. for an 18 month term or 6.8% p.a. for a 3 year term, both paid quarterly.  As with any investing, your capital is at risk.
No hidden fees
Crowdstacker charges no investment fees or account management fees for holding this investment in an IFISA or P2P account.
Take a look at the investment page today.
As with any investing, your capital is at risk. Tax treatment depends on individual circumstances and may be subject to change in the future.
Source: *Quanta management information - statistics based on figures 2015 to 31st January 2019.