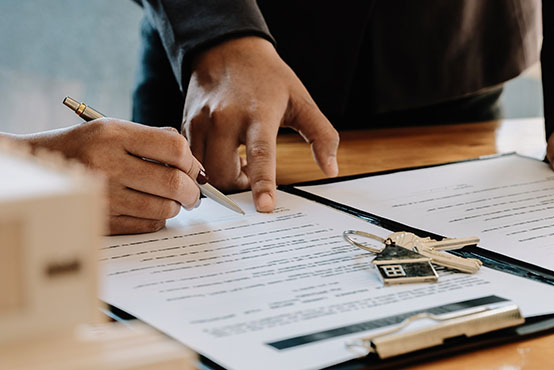 Property Market Review Autumn 2022
18th October 2022
The property market is under focus in the wake of the Government's mini-budget at the end of September. House prices have continued to rise throughout the year, but so have interest rates.
Crowdstacker takes a look at some of the latest data from the ONS, Rightmove and Savills.
Average property prices in 2022
The average property asking price for those coming onto the market in October 2022 (according to Rightmove) is 0.9% higher than the month before.
This is slightly lower than the five year October price rise average of 1.2%, but continues an upward trend which has been seen in 2022. ONS data shows that selling prices for houses increased throughout the year to August by 13.6%.
Some of the slow down at the end of the summer could be attributable to the close of the stamp duty holiday which was implemented during the pandemic.
How are buyers feeling?
Whilst buyer demand is down 15% compared to the same two weeks last year, it is still higher than it was in 2019, pre-pandemic, according to Rightmove.
First time buyers appear to be seeing the affects of interest rate increases more than other parts of the market which is illustrated by a 21% drop in first time buyer demand in October 2022.
Despite this, if we look at successful transactions, even in the immediate aftermath of the economic storm created by the mini-budget only 3.1% sales fell through according to Rightmove. This seems to indicate that regardless of wider financial pressures, people who want to buy or sell are still motivated and able to do so.
What will happen to mortgages?
It's important to keep an eye on the mortgage market to gauge what opportunities and challenges there are for potential buyers. Savills reports a drop of 43% in the number of mortgages available in aftermath of the mini-budget.
But this is probably to be expected given the uncertainty which always causes lenders to act with extreme caution.
All eyes will be on the coming months' figures to assess whether the situation will ease for those seeking finance to buy a property. And of course the BoE base rate will also be of importance to consider affordability and any knock-on effects to property prices.
Investing in Property
An important element of property investment in any type of market - whether it is filled with confidence and growth, or caution and contraction, is to ensure a good balance in your investment portfolio. This reduces risk by spreading exposure.
In addition market sentiment and price fluctuations are factored into property development valuations when they are assessed. And times taken to sell are also considered.
If you intend to invest in property development it is important to consider all these factors when assessing if an investment is correct for your portfolio.
Check out our latest investments here.