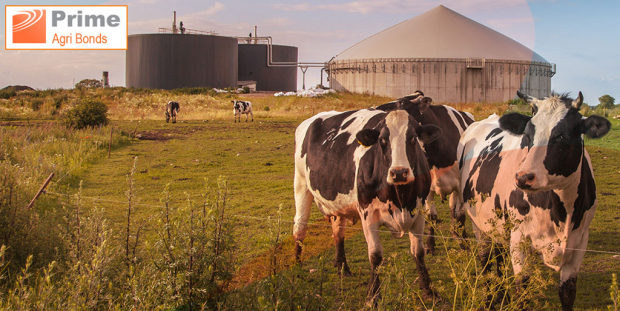 Prime Agricultural Finance completes investment cycle
15th September 2020
Crowdstacker's alternative finance helped fund environmentally friendly farming and renewable energy
The Prime Agri Bonds raised almost £1million on the Crowdstacker investment platform to support agricultural and renewable projects in the UK. Money raised by the Prime Agri Bonds was used to finance loans, leases and hire purchase agreements to agricultural, horticultural and rural small businesses with a focus on renewable energy.
Bondholders received 6% p.a. interest during the time their capital was invested and full capital repayment was made to investors in 2020. The Bonds issued on the Crowdstacker platform were also eligible to held as part of an Innovative Finance ISA, meaning any interest earned was able to be earned tax-free, up to the annual limit and subject to investor's own tax status. The funds raised were secured on financed assets and/or land or buildings.
The concept behind the Prime Agri Bonds was to lend to farmers, small holders and horticulture businesses to assist in the deployment of projects, which help them become more environmentally friendly or technologically up-to-date. The bonds focused on both asset finance and project finance.
What is Agricultural Asset Finance?
Asset Finance can fund the purchase of specialist machinery, equipment and vehicles such as tractors and JCBs with a focus on equipment required for on-farm renewable energy generation.
What is Agricultural Project Finance?
Project Finance can fund finance for land, buildings, and on-farm energy such as barns, storage facilities, agricultural land, wind turbines, and biogas.
The importance of environmentally friendly and technological advances in farming
Over recent years renewable energy and technological advances are enabling British farming to become more efficient, cost-effective as well as help the environment.
Projects such as Anaerobic Digestion plants on farms can turn waste product into something far more useful. Anaerobic Digestion works by breaking down waste to produce gas which can be used as fuel and material which can be used as fertiliser. Farm production of animal waste is roughly estimated to be around 80 million tonnes per year. As part of a push to bring environmental sustainability into British farming farmers and smallholders have options to process this waste and turn it into something useful. Using Anaerobic Digestion plants they are able to create gas that can be sold to energy suppliers, and bi-products which can be used as nutrient-rich fertilisers.