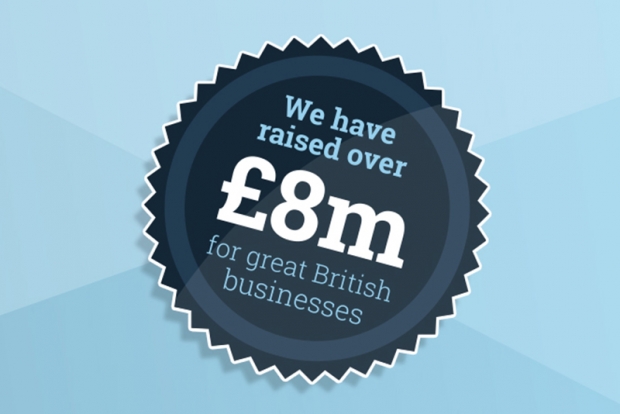 Over £8million raised for UK businesses
25th June 2016
With Midsummer behind us, Britain deciding to leave the EU and the end of the first half of the year just around the corner, Crowdstacker is extremely pleased to announce it has surpassed mid-year funding targets for both Quanta and Amicus.
Amicus is well on track to achieving the goal set for the end of 2016, having raised more than half already – over £5million.
Quanta's target raise of £3million, meanwhile, has been achieved and all of the remaining money from the last closing will now be put to work alongside the other cash raised. So far investors in this loan product have enjoyed interest payments totaling in excess of £57,000. Quanta have purchased 24 properties so far and sold 15 with the investment being continually reused to purchase, refurbish and sell UK residential property. The average time between purchase and sale is 92 days. 
Good news for both businesses, and good news for investors.  This is exactly the scenario Crowdstacker's founding members envisaged when our business model was created.
The influx of money to Crowdstacker in April and May also recently catapulted us into one of the top P2P platforms by monthly inflow (1).
Undoubtedly this is at least in part attributable to the resounding success of our Innovative Finance ISA product.  
We are still one of only a handful of platforms in the UK which have the necessary Government and regulatory permissions to administrate this new type of ISA.  And our investors are taking full advantage of the tax savings it offers with each individual able to use it to invest up to £15,240 p.a. using the tax-free vehicle (£20,000 from April 2017).  
In fact, for every one person investing outside of our ISA product, there are nine more investing using the IFISA, showing just how popular it is. (2)
2016 is proving to be a great year for us.  We've won, or been shortlisted, for a number of the industry's top prizes – including the Shares Awards, Moneynet.co.uk, Credit Today Awards and Online Personal Wealth Awards.
Plus we have continually received excellent feedback from our investors for the quality of our customer service.  This is something we pride ourselves on providing a variety of ways to contact and communicate with us.  And it is something we want to protect as we expand and grow.  In fact we will be conducting another investor review shortly to ask for more feedback which we can use in this process.
And of course we are pleased that the businesses we have worked with are happy with the amounts we have been able to raise for them and the ease of the process.
(1)    Crowdstacker raised ~£1.6m in new loans In May 2016 (p2p-banking.com/countries/germany-international-p2p-lending-services-loan-volumes-may-2016/#more-5011)
(2)    Figures sourced internally.