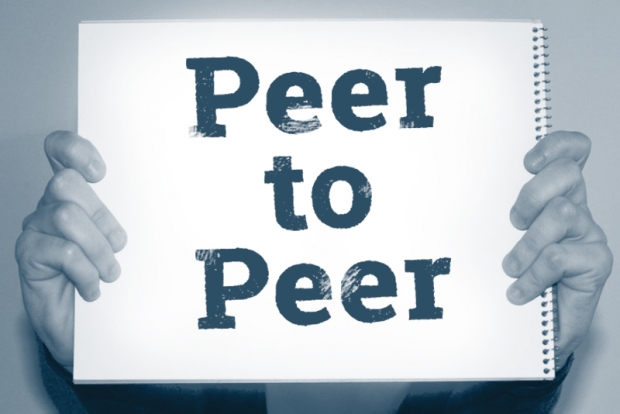 Our top 10 reasons to invest through Crowdstacker
5th August 2016
When we started Crowdstacker, we set out to make a difference to those wanting a better return on their money and at the same time wanting to support the growth of British businesses. It is a rarity when investors and businesses can both benefit and this is what we believe we have been able to achieve.
In recognition, Crowdstacker won Best New Peer to Peer Provider 2016 at the Moneynet Awards and came second place in the Online Personal Wealth Awards 2016 for Best Peer to Peer Lender. We are extremely proud of these achievements.
We wanted to take this opportunity to highlight what we think are ten great reasons to become a lender to businesses through Crowdstacker.  
1) We were one of the first to get direct FCA authorisation
We are one of a handful, and one of the first platforms, to get direct authorisation from the FCA. 
Direct FCA authorisation is important because it shows that the industry regulator has thoroughly checked our processes, and that we have demonstrated that we truly put the consumer at the heart of our business.
Only fully regulated platforms are able to offer the Innovative Finance ISA, the new third category of ISA dedicated to Peer to Peer lending.
2) Crowdstacker only works with businesses that have undergone strict due diligence
We carry out what we consider to be some of the most comprehensive due diligence in the industry, taking the time to evaluate each business and meet their management. Our starting point is where some finish. As testament to this, only four companies out of over 30 businesses we have seen have cleared the high hurdle we set. We then summarise this information and make it available to you. 
3) You can speak directly to us to ask any question you need to
If there is something you need more information on, you can call us directly and we will make sure you receive the information that you need.
4) Protection is key
We negotiate with borrowing businesses to provide you with what we deem to be appropriate additional protections on your behalf. In many cases we act as the security trustee so that we can step in to protect you if it's ever required.
5) A Fast, responsive service
Crowdstacker has obtained FCA permission to hold money on behalf of investors who use our peer to peer platform. This means we can remove a whole layer of bureaucracy from our processes to cut money transfer times down, speed up AML checks and become much more responsive.
6) Your money is covered by the FSCS whilst in your client account
Whilst your money is in the segregated client bank account held by Crowdstacker it is covered by the Financial Services Compensation Scheme to the value of £50k per investor. It is held in this account until the loan closes at which point the borrowing business can draw down the monies to be put to the uses as outlined for you in its information brochure. At this point the FSCS cover no longer applies.
7) We set our hurdles high
Whilst it is absolutely vital that you enter all investments with a full appreciation of the risks, it is also important to recognise that risk is relative. With a P2P investment one of the most important considerations is the ability of the borrowing business to repay your money at the end of the loan term, as well as meet interest payment obligations. Our high hurdle mark aims to help provide security on your money and provide assurance that the businesses we list can meet their obligations.
8) We help you to invest with your eyes open
We are required under our FCA regulation to ensure that we provide all investors with balanced and insightful information so that you can invest with your eyes open. And even if the FCA didn't demand this of us, we'd do it anyway because it is one of our core beliefs. And we have gone further, providing a detailed report on each business – why we think it is a good deal and also what the potential risks are, in understandable language.
9) Not every investment is the same
You know this already. For example, some stocks are better than others. Some bonds offer better returns, whilst others lower risks. 
And it's the same with P2P platforms. There are many different types. Some enable you to lend money to individuals looking to raise cash to pay for things like holidays or university tuition fees. Others invite you to open an account with them, the money from which they then lend on your behalf to a portfolio of borrowers.
But Crowdstacker is different from these. We use a P2P platform to raise money for specific, identified businesses. And these businesses are only allowed to use our platform to borrow money when they can prove to us that they can manage money effectively and the business is in a healthy financial position.
10) We aim to offer good investment opportunities
We curate a select few investment opportunities based on merit and attractiveness for investors like you. They offer good rates of interest, over manageable terms, and with in-built security features.  We believe this approach is unique in the peer to peer space and we are proud of what we do.
*Tax treatment is dependent on an individual's circumstances and is subject to change in the future.