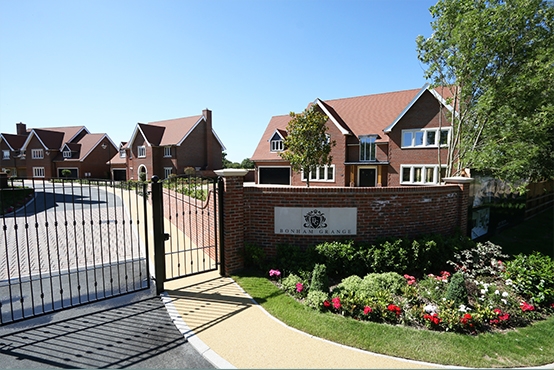 New property P2P Loan launches on Crowdstacker
10th December 2018
Crowdstacker has launched a new P2P Loan on its platform to raise £4million for property developer Mizen Properties.
Investors will be offered a healthy 7% return on their investment in return for lending it to the developer for a three year term.
The mid-size developer which specialises in mixed-use sites in the South East of England wants to diversify its funding lines and ensure access to finance over a longer period of time to help it commit to projects which can last several years.
7% Interest Rate Offered to Investors
Mizen joins its sister company, St Mark Homes, which raised £3.5million through a Bond investment featured on Crowdstacker earlier in 2017.
Mizen is keen to point to its strong relationships with other lenders (such as Barclays Bank PLC and Royal Bank of Scotland) as well as housing associations and local Councils, with which it has worked over the last thirty years.
The cash raised via this new P2P Loan will be used to finance new developments in London and the South East, with a mix of residential and commercial buildings.
Money Raised Will Be Secured Against Property and Assets
The P2P Loan, as with all other investments offered on the Crowdstacker platform, will come with various layers of security.
In the case of Mizen Properties this will primarily include the property and assets owned by the business.  
Additionally, other safeguards will be in place.  For example, at least 30% of the funds required to purchase any of the planned sites must be provided by Mizen's own equity or subordinated debt.  
Earn 7% Interest Tax-Free on Crowdstacker
As with other investment products offered by Crowdstacker, investors can invest as part of their annual ISA allowance under the Innovative Finance ISA (IFISA) wrapper. This enables all interest earned on money invested in this way to be paid to the investor tax-free.
Anyone interested in investing can find out more here.
Risk warning
Your capital is at risk if you lend to businesses. Lending through Crowdstacker is not covered by the Financial Services Compensation Scheme. Tax treatment is dependent on an individual's circumstances and may be subject to change in the future.  For more information please see our full risk warning.