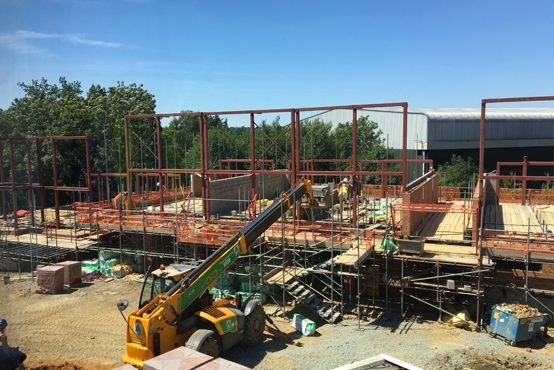 LonPro Loans September 2018 update
31st August 2018
One of the unique factors of the Crowdstacker investment platform is that many of the businesses who raise funds continue to keep investors updated with how the raised funds are being utilised and how their business is progressing.
In September this year we will be able to issue LonPro Loans investors with the first LonPro update. The LonPro Loans raise has been very successful, initially raising their target of £2.5m within a short period of time. The product has now gone on to raise over £3m through the Crowdstacker investment platform and the company's property development plans are ahead of schedule.
LonPro already has a development under offer, which the team are looking to secure by September 2018, less than 10 weeks from their initial draw-down of funds through the Crowdstacker investment platform. The site, known as St Margaret's Avenue, is located in the affluent North London suburb of Totteridge and Whetstone. 
The development comprises of 7 executive modern houses and 2 flats, as well as the conversion of an existing house into a further 2 flats. The anticipated GDV is in excess of £10m. LonPro' s target is that the houses will be watertight by the end of this summer 2018, with completion to follow by the end of this year. This sets us up for an exciting start of 2019 as the stock will be brought to market and sold.
Marketing and branding of the properties is envisaged to start in October 2018 as LonPro believe homeowners would like to gain a real feel and view of the properties before purchasing. LonPro believe the project will do well as thorough research has revealed a high demand for properties in this area.
The last 2 months has also been a productive period for LonPro and its subsidiary Empyrean Burton, which owns and manages 120,000 sq. ft of commercial office space at 107 Station Street, Burton Upon Trent.  There has been a noticeable pick up in enquiries for substantial lettings in excess of 10,000 sq. ft. Terms have already been issued to a number of parties including 1 party for over 20,000 sq. foot. The aim is that we will secure another letting by the end of the year. 
For LonPro, the next few months will focus on ensuring St Margaret's remains on track to completion. The team are also looking to continue looking for their second project. The uncertainty that the Brexit decision has brought offers LonPro an exciting prospect to buy solid development sites at keen prices.
The investment through the Crowdstacker platform has helped LonPro get into a stronger position to be able to move quickly and execute on opportunities they see in the marketplace. Through Crowdstacker, LonPro has managed to access a new form of funding away from the traditional banking and finance routes. 
The full update will be available as a PDF to investors in the "My investments" area of investors accounts.