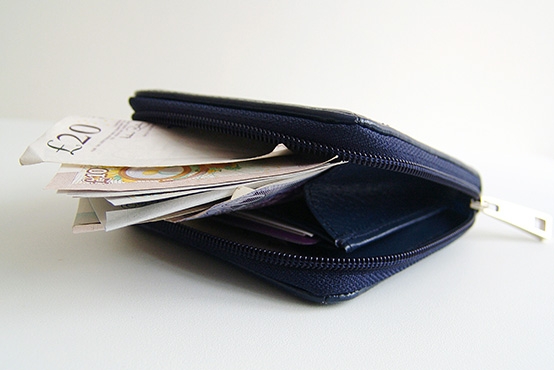 Get faster access to your money
24th August 2017
Thanks to FCA encouragement, we've cut unnecessary paperwork to move your money between accounts faster.
We are now pleased to announce that we will be transferring the custodian function over from our current custodian, Reyker Securities plc, to Crowdstacker Limited with effect from the 25th August 2017.
Faster access to your P2P money
Crowdstacker has obtained FCA permission to hold money on behalf of investors who use our peer to peer platform. This means we can remove a whole layer of bureaucracy from our processes to cut money transfer times down, speed up AML checks and become much more responsive.
At the moment, money that has not yet been lent to a business, or money paid back as interest and not yet drawn down by the lender, is held by an independent custodian, Reyker Securities.
Reyker Securities plc as the custodian has given us an excellent level of service and security. We believe their high levels of professionalism will ensure a smooth and seamless transition.
All the same benefits as before, but quicker
Investor funds will continue to be protected by the FSCS up to the sum of £85,000*. So, going forward Crowdstacker will now take on this custodian role. All the same advantages that applied before will still apply. For example, Reyker Securities held investor money at Natwest Bank where it has been protected by the Financial Services Compensation Scheme (FSCS), up to the value of £85,000.*
We will now hold money at Lloyd's Bank plc where it will continue to be covered by the FSCS up to the same value.
So really the only point that changes is that we will now process your money and service your account directly to remove the extra layer of unnecessary 'paperwork' which was creating the longer delay.
It is worth noting that, as with Reyker Securities, Crowdstacker will have no rights over this money held on your behalf. We will be acting purely as a custodian. The cash, whilst held in the Lloyd's account, legally belongs to the lenders and never to Crowdstacker.
The updated Lender T&Cs now deal with our new role as custodian and the client money rules. We have posted them on the Crowdstacker Platform, take a moment to check out our Terms & Conditions
* Until your funds are invested, they are held on deposit in a segregated client account at a UK bank and are protected by the FSCS for up to £85,000 in the event that the bank is rendered insolvent, or up to £50,000 if we suffer an insolvency event.
Your capital is at risk if you lend to businesses.
Please note that tax treatment of your loan product is dependent on your circumstances and may be subject to change in the future.
Crowdstacker Limited is authorised and regulated by the Financial Conduct Authority (frn. 648742).
020 7118 7570 | www.crowdstacker.com | info@crowdstacker.com Crowdstacker Ltd. is registered in England & Wales under company number 09056449. Registered office, 154-160 Fleet Street, London, EC4A 2DQ. VAT number: 209038621. Crowdstacker Ltd. is authorised and regulated by the Financial Conduct Authority (frn. 648742).