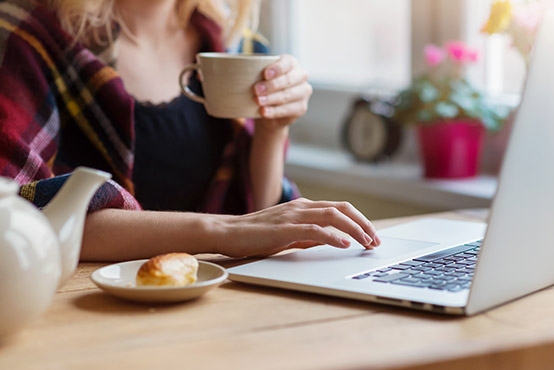 The Gender Investment Gap: Why Do Women Invest Less Than Men?
20th July 2017
The gender pay gap is closing, so why are women still lagging behind when it comes to saving and investing?
Crowdstacker recently released new data revealing a gap between how much money men and women invest and save into various products, including ISAs and pensions. In this article CEO and co-founder of Crowdstacker, Karteek Patel, takes a closer look at this trend.
Women continue to lag behind men with investing for the future despite the gender pay gap decreasing
At Crowdstacker we are constantly talking to all types of investors around the UK about why they invest and how they invest, to help ensure we understand the kinds of products people want and need.
But the most recent research we carried out this Spring has revealed a worrying trend. A significant minority of women, in comparison to men, are still not planning to put any money aside into pensions or other investments. This is despite the pay gap being at its lowest since records began in 1997.
Nearly half (43%) of women we interviewed said they had no plans to invest in pensions, ISAs or other comparable investment products, when asked about their financial plans for the current tax year.
A further 18% said they weren't sure yet if they would make any investments at all. Meaning that a potential two thirds of women will not be diversifying any of their spare cash away from safe, but low yield, savings accounts.
We all grow old, but on average men are making more provision for retirement
We talked to both men and women about their investment plans. Of those women interviewed who said they do plan to make some types of investment this tax year, the majority (54%) are expecting to only be investing £2500 or less.
Nearly half of men (44%) on the other hand, said they would be investing at least double this.
Perhaps most striking of all in the study is the difference between men and women investing in any type of pension:
More men than women (17% versus 11%) are expecting to save into a workplace pension this year;
More than twice as many men than women (9% versus 4%) are expecting to put money into a personal pension; and
Four times as many men than women (4% versus 1%) are expecting to invest in a SIPP (Self Invested Personal Pension).
Women could be missing out on great investment opportunities
At 9.4% there is still a significant pay gap between men and women. However, what our data clearly demonstrates is that although this has been decreasing steadily over recent years, it is still not translating into women increasing their investing.
Perhaps, surprisingly, risk doesn't seem to be the deciding factor. We asked people about a broad range of investment products with varying degrees of risk. What we found was that women are less likely than men to invest across all product types. Even those deemed relatively low risk such as Cash ISAs.
This means they are potentially missing out on benefits such as higher return opportunities, or tax efficiency, from the array of products on the market such as the Innovative Finance ISA.
Why do women invest less?
There are several reasons we believe this might be happening.
Certainly from research we have carried out in the past we can see that women tend to be less confident about investing.
Our data revealed the top reasons given by women for not investing include:
preferring to stick to cash accounts and ISAs which are easy to understand (32%);
not being aware of the different types of investment available (18%);
and, not feeling confident enough to pick the best investments (14%).*
And of course, there may also be other reasons, personal to each individual, explaining why women are not investing.
What is clear from the study is that with social factors such as increasing life expectancy and rising costs of old age care, it is important that everyone engages with saving and investing to ensure they are in the best position possible to meet the costs of retirement.
When women do invest, they tend to want the same terms as men
Women may not always invest to the same level as men, but when they do it is clear they are looking for similar terms as men.
For example, equal numbers of men (59%) and women (60%) felt it was important they had transparency about how and where their money was invested. Crowdstacker aims to provide all the relevant information about each investment opportunity available. Enabling investors to make informed decisions and choose where their money will go. You can see an example of the level of information provided for the current Authentic Alehouses investment here.
Interestingly the same number of both sexes (32%) were keen to support the British economy by investing in British businesses.
This perhaps demonstrates that women, when they do make investment choices, are equally interested, considered and engaged as men.
Unless otherwise stated all data referenced in this release has been sourced from research conducted by Opinium in February, 2017. The research base consisted of 2,004 online interviews of UK adults over the age of 18. Results have been weighted to be nationally representative. Data detailing reasons given for not investing are taken from previous research by Crowdstacker carried out amongst 2000 UK consumers by Mortar Research on behalf of Crowdstacker in July 2016