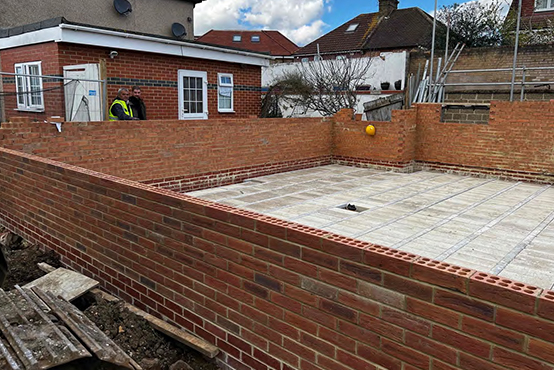 Endsleigh Road property development is out of the ground
12th June 2023
Watch now
Depot Estate is a property developer focused on creating new homes in the Greater London area. In 2022 it borrowed £195,000 via a Property Development Loan (PDL) from Crowdstacker investors.
The funds are being used to build a new block of flats on Endsleigh Road in Southall, which is in north west London. The site was formally an area used for parking but this will now be transformed into one, two and three bedroom apartments to appeal to those who work in the area or in nearby central London.
The footings have been put in place and the walls are now being built up from the ground, whilst services such as drainage and utilities are also in place. 
You can take a closer look at what the entire project is going to entail, plus see for yourself some of the latest images from the site, by taking a look at our new update video.
If you like the idea of investing in property development via a PDL, you can check out the latest investments we are offering on our investment page.