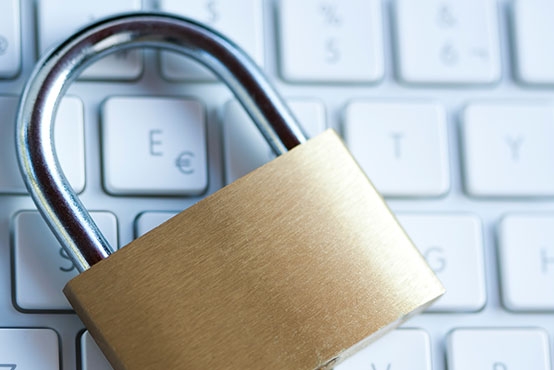 Digital Automation vs Humans in the Future of Financial Technology
21st October 2016
This month it was announced that Dutch bank ING is to cut 5000 jobs in a branch cull as part of a "Think Forward" strategy, replacing real staff with automated digital technology.*
But where does this leave customers? What happens when you have a question or want to complain about something? Is the future purely robo-advisors and online chats?
And, crucially, is this really what customers actually want? I am not completely convinced.
The proliferation of Financial Technology, more commonly known by the portmanteau "Fintech", has become a hot term recently, and there's no denying it could go a good distance at improving customer experiences, but it is my opinion that there are some key limitations.
What I believe is actually needed is a good balance between digital processes and real human interaction with customers.
Customer service teams, for instance, should never be lost in complete favour of technology.
Many companies nowadays, for example, do not provide helplines staffed by direct employees who are able to provide answers and assistance quickly.
Of course the balance equally means that processes that can be automated to make customers lives easier, more efficient and more personalised, have to be made available.
Traditional banks and financial institutions report that advancing technology is one of the biggest challenges they face.** They appear to know that customers no longer tolerate slow processes which only a few years ago would have been standard. But the banks admit they don't have the flexible technology or straightforward decision-making processes that their fintech competitors have.
I believe the financial providers that will truly stand out are those who respond quickly and innovatively to the changing needs of their customers and recognise which processes will make their customer user experience more practical, useful and efficient. This includes understanding which are best suited online as well as those where a real human at the end of a phone is far more preferable.
Giving customers what they want, not chasing headlines
An article published in TechCrunch a few days ago mentions an airline that has invented a super innovative "smart" blanket which can change colour to represent the emotions of the passenger using it. But the same airline that had poured time and effort into this innovation isn't able to communicate with its customers via email.*** It demonstrates the danger for companies to not always understand their customers' needs and not innovating where it is actually needed.
At Crowdstacker, for instance, we have been one of the pioneers of the new Innovative Finance ISA, being one of the very first to be given the FCA and HMRC approval to offer this tax-saving product in the UK.
We believe we have built a pretty efficient system to give our investors a great deal of digital control over funding and investing via their online ISA account.
Recently, we had a query from one of our customers who asked if we could offer a particular process online rather than needing to call up. So we duly made the adjustments to our technology to be able to offer this service online.
But the ironic aspect is that in order for our customer to let us know his thoughts, he was able to telephone us and have a chat about it.
Financial technology companies, as well as banks that increasingly seek to jump on the Fintech bandwagon, should remember it's about striking a fine balance, and to never innovate for desultory or superficial reasons.
I feel that the success of our own Peer to Peer platform has resulted from the careful combination of a strong customer service team, who are there at the end of the line to help, working in combination with relevant and useful digitised processes, that can make it easy for customers to manage their accounts and take control of their financial management.
For more information on how to use our Innovative Finance ISA to manage your Crowdstacker investments, click here.
By Karteek Patel, CEO Crowdstacker.
*http://www.consultancy.uk/news/3130/capgemini-tech-giants-biggest-threat-to-banking-sector
**https://www.ft.com/content/a0bc5214-8957-11e6-8cb7-e7ada1d123b1
***https://techcrunch.com/2016/09/29/innovation-is-in-all-the-wrong-places/