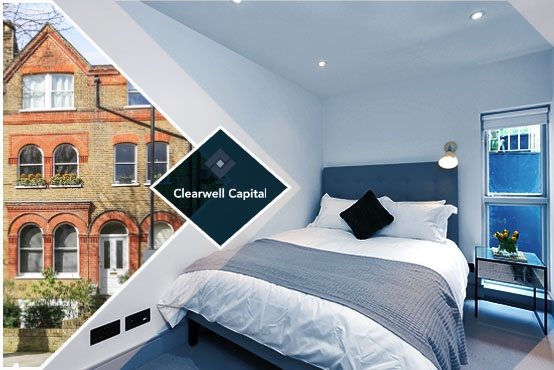 Clearwell Capital Group annual update
20th October 2019
Clearwell Capital Group announces its annual update
Clearwell Capital Group, the finance provider for small residential property developers who raised almost £6m via Crowdstacker, has announced its annual update for the period ended 31st August 2019.
Review of the financial year period ended 31 August 2019 
The Group has continued to show strong growth with loan book growing 72% year on year from £6.7m to £11.5m. Total assets have grown 21% from £10.6m in FY 2018 to £12.8m and shareholder equity has grown 20% from £1.7m to £2m in FY 2019.
Clearwell Finance plc completed 17 loans worth £6.7 million in FY 2019. This compares with 13 loans worth £3.3m in FY 2018.
The business currently has a strong pipeline of new lending opportunities. During the last 12 months, 389 loans with a value of £222m were reviewed, this compares to the 104 loans worth £50m in the previous financial year.
Clearwell Finance PLC has advanced 28 loans since its first loan in August 2017. As of 31st August, 4 loans have fully repaid, 5 loans are currently held by sister company – Clearwell Development Finance One. Of the remaining 19 loans, 4 loans have passed their due date. Clearwell are working with the borrowers of these loans to secure repayment (1 of these loans was repaid in early October).
Ed Marley-Shaw, CEO of Clearwell, commented that we are extremely happy with the past financial years' performance. In particular, Crowdstacker investors have enabled us to accelerate our upward path with total assets up 30x, loan book up 28x, revenue up 9x and shareholder equity up 14x in the past 6 years. Our company is maturing and continues to offer an attractive proposition to investors.
Further details have been uploaded to investor accounts.