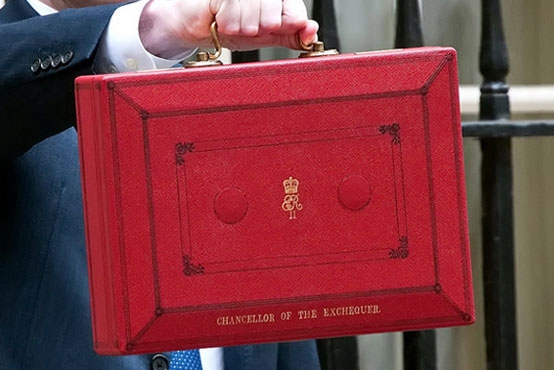 Autumn Statement 2016: What does it mean for investors?
23rd November 2016
Mr Hammond delivered his inaugural (and also now his last following the announcement that Britain will have only one Budget per year from now on) autumn statement, or mini-budget, on Wednesday 23rd November.  
And he did so with the eyes of the media and Westminster firmly focused on whether he would continue down the road laid out by his predecessor, George Osborne.  Or if he would in fact be introducing new ideas to see the UK through the continuing economic uncertainty.
In the event Mr Hammond delivered a clear message about creating what he called 'fiscal headroom' by steering a course using measure, care and focused attention.  His stated intention has been to design a fiscal policy to help the UK economy react positively to the outcome of Brexit, whilst still dealing with balancing the public finances 'as soon as  practicable'.
Enabling the success of British businesses is key 
It is encouraging to see that maintaining a healthy environment for British businesses to thrive and grow is central to the Government's economic planning.  
Although no specific measures were announced affecting alternative finance, innovative financing tools such as P2P lending could continue to become more and more important in contributing to this growth, and enabling the development of British businesses.  And this is at least in part why Crowdstacker focuses on offering investors opportunities to lend to high quality businesses which demonstrate real potential.
If British businesses succeed, then there is the potential for everyone to share in this.
The Government has introduced more measures to ensure housing supply can meet demand
Perhaps unsurprisingly the presence of housing on the economic agenda remains unchanged with the Government pledging £2.3bn to a housing infrastructure fund and £1.4bn to provide 40,000 extra affordable homes.
And again housing is an area where P2P lending is also making a real contribution.  
For example, businesses such as Amicus, for whom we are running one of our most successful investment products to date, play a key role in this.  
Amicus has lent over £1bn to professional property landlords and developers in England, Scotland and Wales to support the growing need for housing. Projects such as Smith Homes's redevelopment of the Miller Heights area in Maidstone's town centre were funded with loans from Amicus and provided new one and two bedroom flats as well as bringing huge improvements to the local community in what had been a run-down area.  
Investors in Crowdstacker's Amicus Loan can be proud of their contribution to this type of regeneration and provision of good quality housing stock to meet future demands.
The Chancellor opts for a 'steady as she goes' approach
For savers and investors this statement looks very much like a steady-as-she-goes approach with the 'Triple Lock' on pensions remaining in place for the time being at least, and there was even some good news about a crackdown on pensions cold calling.
 
There may well be some more confident changes to be made when the full budget is announced next year.