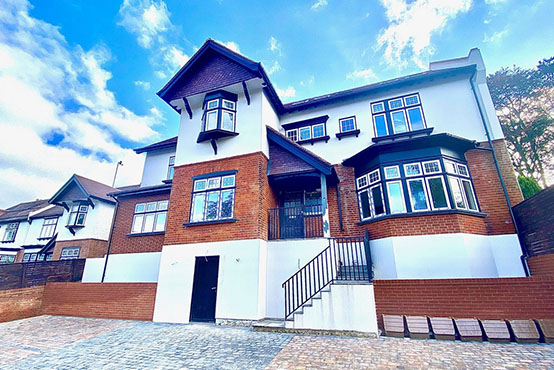 A look inside Woodcote PDL flats
7th November 2022
Woodcote PDL launched earlier this year and investors lent £395,000 to DH3 Woodcote Valley Limited - a developer which has undertaken several successful property projects in south London.
The construction project has completed and all of the flats for sale have already sold. Two of the units are being retained by the developer and are in the process of being refinanced. A sales video has been produced by sales agent, Haart Estate Agents Croydon, take a look here.
Look inside the flats
For Woodcote PDL investors, or those who are interested in investing in other PDLs, you can check out the quality of this particular building project with one of the developers Crowdstacker has worked with.
The aim was to create flats which offered lots of light, attractive kitchens and bathrooms, and lovely outside space for residents to enjoy.
This project is a typical property development which can be funded by a Property Development Loan. It involved creating the types of homes that are in demand from buyers in the local area, and which provided all the amenities that they look for from off street parking to good living space and a high standard of fixtures and fittings.
If you are interested in investing in similar PDL investments, check out what is currently available here.