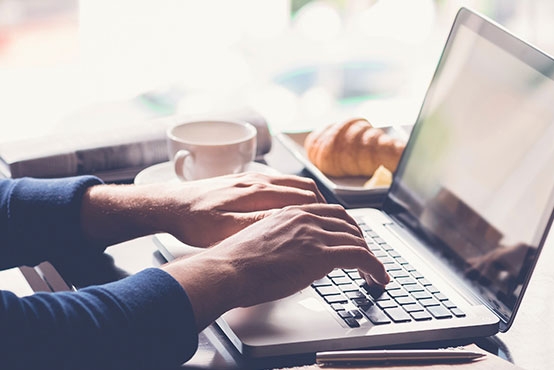 Where to find financial advice
To mark the launch of Crowdstacker's eBook 'Your Essential Guide to Personal Finance' we have commissioned a series of complementary articles looking at the key current issues and how you can tackle them.
By personal finance journalist Emma Lunn
Do you want to find the best home for your savings? Or perhaps you need to save money on your household bills, or cut the cost of your next holiday?
You might not need a financial adviser for many day-to-day money issues. There is a wealth of free information readily available – you just need to know where to look. Price comparison websites can be great places to quickly view the best financial deals. As the name suggests, price comparison websites compare different providers' prices for anything from gas and electricity to mobile phone tariffs. These sites can be a great way to save money on your household bills and insurance policies.
The best known comparison sites include Moneysupermarket.com, GoCompare.com and Confused.com. For products priced individually, such as car insurance, consumers will need to fill in online forms about themselves and their circumstances. Comparison sites allow you to fill in your details once and receive personalised quotes from multiple providers. Before buying a product recommended by a price comparison site, read the terms and conditions and check what you get for your money. In the case of car insurance, for instance, you might find a cheap quote comes with a high excess.
Best buy tables are always worth checking out
Best buy tables list certain financial products, such as savings rates, mortgages and credit cards, by price. Data analysts such as Moneyfacts.com compile the tables, publish them online and also provide them to the financial pages of national newspapers.
However, the downside of best buy tables can be the lack of detail about suitability. For example, you might see a cheap mortgage rate but when you read the small print discover that you're not eligible for some reason.
Neither best buy tables or price comparison sites offer 'regulated' financial advice. This means if you buy a financial product based only on the information you receive from them, you will have fewer rights if the product turns out to be unsuitable.
Don't overlook newspaper personal finance pages
All the national newspapers in the UK have a personal finance or money section of some kind. These sections are normally published at the weekend but there are some during the week too.
Newspapers can help you find out a lot more about financial companies before you do business with them. Readers often approach newspapers for help if they feel they've been ripped off or can't get a complaint solved by a company.
Elsewhere in the money sections, journalists will take a closer look at certain financial products, point out pitfalls, and discuss whether certain products are really necessary at all.
Get to know your way around the plethora of internet money advice sites
Probably the best-known money saving website is moneysavingexpert.com run by financial expert Martin Lewis. Subscribe to the site's weekly email moneysavingexpert.com/latesttip contains numerous money saving tips on everything from banking to shopping.
It often includes "voucher codes" for shopping discounts. For example, one of the most recent email alerts includes a code for 40% off contact lenses and a 30% discount at The Body Shop.
Other websites offering money saving advice include moneymagpie.com and savvywoman.co.uk
When you need face to face financial advice
Price comparison websites, newspapers and the internet can be great for day-to-day money saving but for big financial decisions – such as mortgages, pensions and investments – it may be best to go to a financial adviser.
Financial advisers are regulated by the Financial Conduct Authority (FCA). This means they must have certain qualifications and stick to a set of rules. If things go wrong, such as a customer being mis-sold a product, consumers can take their complaint to the Financial Ombudsman Service.
You can find an independent financial adviser (IFA) in your local area at unbiased.co.uk.
"Your Essential Guide to Personal Finance". Get your free copy of our eBook here.