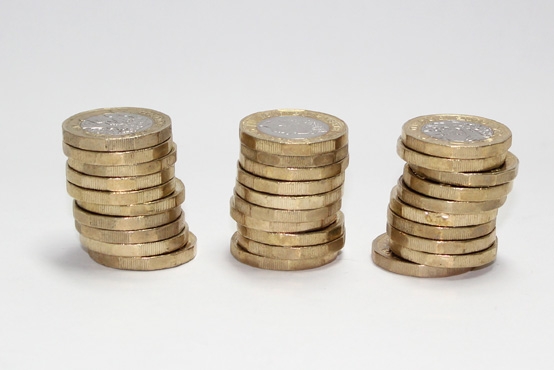 A very short (but very revealing) history of interest rates
17th November 2017
From Guy Fawkes to last week's 0.25% Bank of England rise, amaze your friends with a potted history of interest rates.
Only if you've been living on a desert island somewhere off the balmy shores of Penzance will you have failed to hear about the Bank of England's recent interest rate rise.
And like most of our peer to peer platform colleagues, we at Crowdstacker rushed to produce some easy-to-digest yet incredibly incisive and informative commentary on what this could mean for UK businesses and UK investors/savers.
What we quickly realized was that whilst the anticipated period of rate rises would be interesting, the current, tiny 0.25% rise was probably not much to write home about. For savers or borrowers. (Although be sure to check out our latest investments, which are offering much higher rates at the moment.)
So, instead we set about the rather onerous and protracted task of finding some other interesting 'interest' angles to wow you with. We risked death by numbers and suffered a severe case of cross-eyedness caused by overuse of Microsoft Excel, to wade through over 300 years' worth of base rate data.
But it was worth it to pull together this definitive potted history of Bank of England Interest Rates. Now you can amaze and astound all your friends with your dazzling knowledge. You're welcome.
Let's Blame Guy Fawkes
The need for a nationally agreed Base Rate of Interest emerged in the 17th century following a rather tumultuous few decades which began with the rise, and ultimate fall, of a chaotic and rather fiscally foolhardy royal dynasty – the Stuarts.
From the start, the royal family of the time was clearly not popular with everyone, hence Guy Fawkes's attempt to kill the King in the 1605 'Gunpowder Plot'.
On top of this weak leadership the century also endured two of the most monumental natural disasters the country has ever experienced – the Plague and the Great Fire of London. And this was all topped off with two financially, emotionally and politically expensive civil wars – one of the last battles to be fought on English soil.
In short, the country was in dire need of some sort of financial policy unity and a means of bringing order to an increasingly important financial industry. And so the Bank of England was born, and one of the measures it introduced was the Base Interest Rate.
The first official rate was set on 1st October 1694 at 6%.
Stranger Things
You may not think it but even in the relatively straightforward world of Bank of England Interest Rates, weird and wonderful things have been known to happen.
On our long and arduous forensic research into the ups and downs of interest rates, it could clearly be seen that the preference was to raise or lower in no less than multiples of 0.5%.
It wasn't until 1st June 1871 that the number crunchers at the Bank of England got double-decimal-point happy when they made an incremental change of 0.25% for the very first time.
In fact, if you look at the entire 300-year history of the Interest Rate changes the smallest fractional changes have only gone as low as 0.25%. Except for the 1980s that is.
In the 1980s, just as haircuts and fashion sense went a bit 'off piste', so did interest rates. It all began on 1st August 1981 when they dropped from 12% to 12.69% - who saw that 0.31% drop coming?
And this trend for off the wall incremental changes continued throughout the decade and beyond with rates as diverse as 13.13% in 1982, 7.38% in 1988, and 8.88% in 1989.
Luckily the trend for somewhat avant-garde interest rates played itself out by May 1997 when it moved from 5.94% to 6.25%, just 24hrs ahead of the new Labour Prime Minister's appointment of Gordon Brown as Chancellor of the Exchequer.
Highs and Lows
Interestingly, a good number of you reading this potted history will have lived through both the highest as well as the lowest rates in history.
As we should all know, the lowest rate since inception in 1694 came when the Bank of England reduced it from 0.5% to 0.25% on 4th August 2016. Unfortunately, whilst this has led to cheaper borrowing for some, it has also meant low returns for savers, and probably explains why cash ISAs are losing popularity compared to other types of ISA.
The highest rate occurred in 1979 when it rose from 14% to 17%, where it remained for close to a year, before being reduced back down to 16%.
Only a one per cent decrease, but still eye-wateringly high compared to the base interest rates we have become accustomed to in recent times.
Further Proof Needed
Another striking fact about Interest Rates is that for a long period of time they remained constant at 5%.
On 1st April 1719 it rose to 5% and there they remained until 103 years later. It was only on 1st June 1822 that it moved down to 4%.
There does not appear to be any clear historical reason why this long period of Interest Rate stability occurred. Our best guess (although we admit further evidence is required) is that the people at the Bank of England simply forgot all about it.
It's easily done afterall. A bit like when you put a £5 note in your coat pocket in April, and then forget all about it only to rediscover it when you dig your coat back out again when the weather turns cold in November.
There can't be many simple joys in life better than rediscovering that £5 note. And who knows, maybe the staff at the Bank of England felt this same level of joy when they rediscovered the interest rate in June 1822.
Keeping an Eye on Interest
Interest is perhaps more interesting than it might at first appear. And whilst your savings are probably still not benefitting hugely from Base Rate increases there are still investment options out there that offer more compelling returns, such as our peer to peer loans, Bonds and Loan Notes the best of which are currently offering 6.5% gross p.a.
If you want to take a look at our raw data on interest rates rises and reductions since 1694 you can find it on this Google Sheet