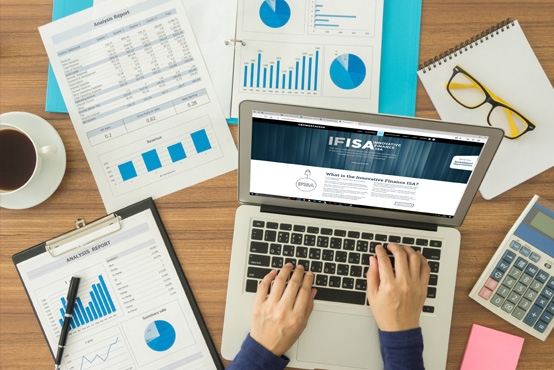 Do Brits still love the cash ISA?
21st October 2017
1.6million fewer cash ISAs were opened last year. Why, and what other options are available to savers?
The most recent data from HMRC in August 2017 shows a drop by 1.6 million in the number of cash ISA accounts opened by British savers and investors in the last full tax year.
And overall £18bn less was invested in ISAs in 2016-17 compared to the previous year, with HMRC data suggesting this has been driven mainly by a fall in the number of cash ISA subscriptions.
The question is: do Brits still love the cash ISA? And if not, what other ISA options are out there to help you take advantage of tax free investing?
More ways than ever to invest tax free
In the same tax year (2016-17) as cash ISA subscriptions fell the Government broadened the range of tax free investing options.
Those who already have peer to peer investments probably already know about the Innovative Finance ISA. Crowdstacker was one of the first investment platforms to offer this and we have seen investment averaging around £1 million per month by people using this facility.
Additionally, the Personal Savings Allowance was introduced, which means that up to the first £1000 earned on many types of investments, including P2P loans, Bonds and Loan Notes, are tax free depending on your personal tax status.
What is happening to the cash ISA?
Savers and investors obviously want to grow their money. But historically low interest rates have meant cash ISA returns have remained pitifully low in recent years – the best easy-access accounts offering around just 1% at the time of writing.
Plus, there are fears we are about to see a return to 1970's levels of real term savings rates, because of the double whammy of growing inflation and low interest rates. Forty years ago the gap between inflation and the base rate reached a dire 27%. Since 2009 it has been on the rise again, and currently stands at 20%.
The effect of this is that cash kept in bank accounts is actually falling in real term value, perhaps explaining why Brits are shying away from cash ISAs at the moment.
What do investors and savers need?
We know from our own investor research that higher rates of return and tax efficiency are two of the three key criteria investors are looking for.
The third is the ability to know where the money is being invested.
Unfortunately, at the moment cash ISAs just can't offer all of this, but there are other ways to access these kinds of advantages.
The Innovative Finance ISA, for example, offers all three. You can use some or all of your £20,000 annual ISA allowance to invest tax-free in it, however unlike a Cash ISA, capital is at risk.
Plus, by investing in the Crowdstacker IFISA you are able to pick and choose exactly which businesses your money is lent to or invested in.
How popular has the IFISA been already?
As one of the very few platforms to have offered the IFISA since it launched in 2016, Crowdstacker has seen a great deal of interest in this investment product.
We take on average over £1 million in investment through the IFISA every month. And people generally use in the region of £7,000 - £8,000 of their annual ISA allowance to invest in this way. We have also seen good rates of transfer by investors who have moved previous year's ISA investments over to our IFISA – doing this does not affect your current year's ISA allowance.
All our IFISA investors are enjoying returns of over 5% p.a. gross. Find out about Crowdstacker's current ISA eligible investments.
What to do if you are looking for better ISA returns
Of course, the amounts invested through the IFISA remain low compared to cash ISAs or stocks and shares ISAs. But this is to be expected partly because there are fewer financial companies offering IFISAs, and partly because awareness of the IFISA is still building - our latest in-house data showed that only 2% of British investors currently know enough about it.
As part of your overall investment portfolio it might be worth exploring how using some or all of your annual ISA allowance might help you access better rates of return, with all the tax free advantages on offer.
Find out more about the Crowdstacker IFISA.
Risk warning
Your capital is at risk if you lend to businesses. Lending through Crowdstacker is not covered by the Financial Services Compensation Scheme. Tax treatment is dependent on an individual's circumstances and may be subject to change in the future. For more information please see our full Risk Warning here.
Crowdstacker Ltd. is authorised and regulated by the Financial Conduct Authority (frn. 648742).