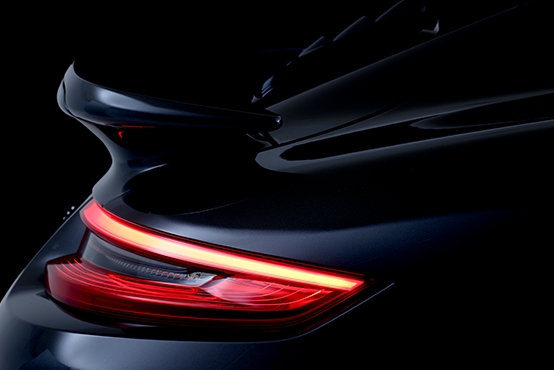 Peer-To-Peer (P2P) Fleet Financing - A New Vehicle
24th April 2018
Crowdstacker has launched a range of new investment opportunities in recent weeks, including one in the automotive sector.  Here we take a closer look at XL, the company featured on the platform, and why the business is raising money.
P2P Loan seeks to raise £3m
Car lease specialists XL Group is raising a unique £3m P2P loan facility to bolster its short-term contract hire business. The finance has been structured by Crowdstacker (crowdstacker.com) in conjunction with TFG (www.tradefinanceglobal.com). XL Group (www.xlltd.com) will use the investment to purchase vehicles at substantial volume discounts, which are then leased on to its customers - individuals and UK SMEs - for short terms of 6, 12 and 18 months.
The company, which was launched in 2006, provides an alternative to conventional long-term vehicle financing, and has grown its fleet substantially over the last 12 months.
Built in security and tax efficiency
To limit risk, XL enters into buyback agreements with the manufacturer or dealer for each vehicle it purchases.
The investment is secured on the assets of XL CST Limited via a first ranking debenture. These assets include the vehicles purchased as well as the vehicle lease income.
Additionally it offers investors the ability to invest tax efficiently.  It is eligible to be held in the Innovative Finance ISA (IFISA) as well as the standard P2P Account. 
The IFISA shares the same investment limit as both of the other other ISA options, Cash and Stocks & Shares. During the current (2018/19) Tax Year, individual investors may invest up to £20,000 into one or more ISA. Interest income generated from funds deployed via an IFISA is protected from income tax.
UK P2P Lending has grown to £4.6 billion* Since the IFISA launched in April 2016, P2P lending has risen sharply in the UK and expanded beyond traditional investments in property to a wider range of assets. Through an innovative funding structure, Crowdstacker has now allowed P2P investors to enter the vehicle market. Jonathan Littlewood, COO at Crowdstacker commented: "XL is operating in a very strong market.  About 80 per cent of vehicles in the UK are leased rather than bought.  
"This new automotive sector investment opportunity allows our investors to diversify their portfolio even further, whilst still taking advantage of the tax-free earning potential offered by the Innovative Finance ISA."
The XL investment has a 7 month term and offers 4% p.a. return (plus an extra 1% p.a. bonus, automatically added, available for a limited period) - with the ability to reinvest as the term ends. The interest is paid at the end of the term. The short term is set to coincide with one full cycle of XL's car hire lease period - including the time taken for XL to lease a car through to the pre-agreed buyback agreement with the car manufacturer (or dealer). As with any investing, your capital is at risk if you lend to businesses. The XL fundraise has just launched and is at - https://www.crowdstacker.com/investment
 
* https://www.finextra.com/newsarticle/31439/uk-alternative-finance-market...