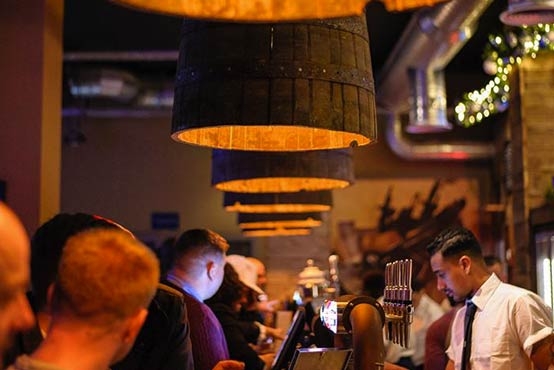 Peer-to-Peer Funded Nottingham Bierkeller To Open Soon
7th February 2017
Concept bar and pub operator BurningNight has so far raised nearly £3m on Crowdstacker's P2P lending platform.  Which is just £500k shy of its overall goal.
P2P investors have raised nearly £3m for BurningNight Group and will soon see the new Bierkeller open its doors.
The loan has been structured with regular monthly closings, so money already invested is already hard at work updating the existing Leeds venue, whilst work on the new site in Nottingham is also well underway.
The Nottingham property is in an excellent location, having formerly been a Walkabout Bar, and with extensive frontage and a large courtyard to the rear. 
The five-floor property will house the Bierkeller brand in the basement, Around The World In 80 Beers on the ground floor, and Shooters Sports Bar on the first floor. The upper two floors are being developed with a joint venue partner as residential apartments. 
The fit out for the new bars is now underway following the deconstruction and clear out to strip the building back to basics.  A large crew of builders is on site working on re-modelling the space to accommodate the three bars, whilst the upper floors are being updated and re-furbished to create living accommodation of a standard designed to appeal to Nottingham's thriving young professionals market.
BurningNight identified the space in Nottingham for its excellent location offering both the space it requires, proximity to residential areas favored by students and more affluent workers, as well as good transport links connecting it to the wider city community.  It is also an area where, at present, there is believed to be no other comparable competition.  
The expectation is that when the bars open they will quickly become a very popular destination.