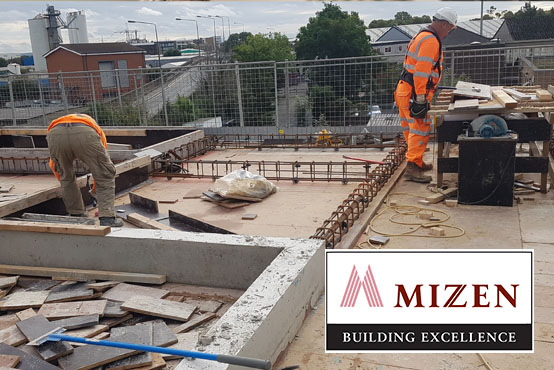 Mizen is open for business
5th April 2020
At Mizen, our priority is the safety, health and wellbeing of our business partners, customers and employees.
We are closely monitoring the COVID-19 developments and are adhering to the guidance set out by the UK Government. 
All of our sites remain open and fully operational but we are following direct Government guidance including the staggering of break/meal times on site and have been rigorously insisting on 2m distancing of individuals on our sites. We have increased the presence of hand wipes, disinfectant and hand sanitisers on site. We are encouraging and reminding all site staff (and importantly subcontractors) to wash hands regularly and we ensure that the toilet facilities, canteen and site offices are thoroughly cleaned. We are also encouraging the use of face masks and goggles (as always).
The situation is changing daily and it will be sometime before we know what the full impact is in terms of the economy, the UK and the world. 
However, we started marketing our current development in Wimbledon Park in late March 2020 as planned. More details can be found here. We believe the properties are well priced and in a high demand area of South West London. Despite the current climate, there has been a steady flow of interest and we have already secured three reservations on our flats and all at the asking prices which indicates the strength of our site selection, the quality of build and our product.
We thank you for your continued support – we are looking forward to being back to normal.
 
Stay Safe, Stay Healthy.
Barry Tansey