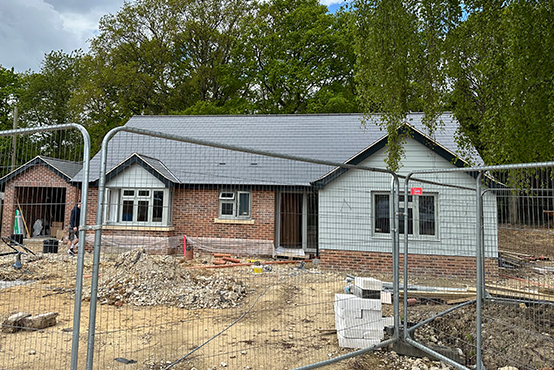 First update from the Harts Lane Ardleigh development in Essex
22nd May 2023
Watch now
Ardleigh is a lovely little village in the north east of Essex.
Harts Lane Ardleigh Limited is a property development company which borrowed £315,000 from Crowdstacker investors via the Harts Lane Ardleigh PDL to part fund the construction of three new homes in the village.
The properties all sit on a 1.3 acre site and will offer private parking, gardens and modern interiors. They are designed to appeal to local families, professionals and older retired couples looking for a rural location within relatively easy reach of both Colchester and London.
Work is well underway and the development is currently ahead of schedule. We've put together a short video which you can view here to see the progress made to date.
Crowdstacker offers investments similar to this one on a regular basis, plus we keep all investors up to date with progress on investments so they can see exactly how their money is being put to work.
If this sounds interesting to you check out all our latest investments on our investment page.