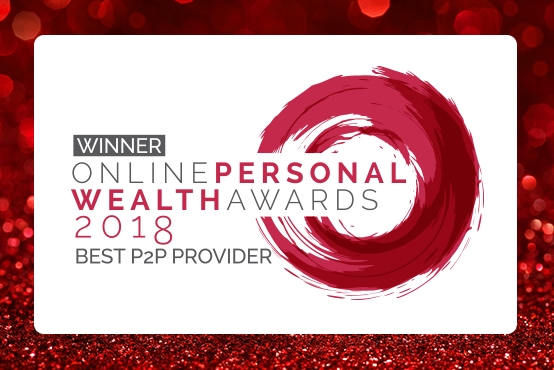 Crowdstacker voted 'Best P2P Provider' in the Online Personal Wealth Awards
8th April 2018
Crowdstacker continues to be honoured with our third industry award in 2018.
We are thrilled to announce that we have scooped our third industry award this year, having been voted 'Best P2P Provider' in the Online Personal Wealth Awards 2018.
This news comes in the same month that ADFVN.com has named Crowdstacker 'Best Crowdfunding Platform' in the ADVFN International Financial Awards 2018. We were also delighted and proud to win the 'Best Innovative FInance ISA Provider' award in the Moneynet.co.uk 2018 awards in January.
Seasoned investors vote for Crowdstacker
The Online Personal Wealth Awards are voted for by the general public. Readers of both MoneyAM.com and Stockmarketwire.com are asked to nominate and vote for companies they think are delivering excellence.
Both websites are used by seasoned investors who look for investment industry news and commentary as well as stock market updates.
This is the second time in a row Crowdstacker has been voted to win by readers of these online publications.