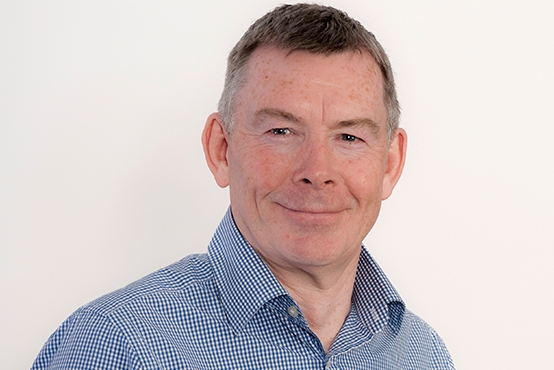 Crowdstacker Makes a Strategic Credit Committee Hire
3rd April 2019
Crowdstacker has brought on board former RBS Senior Corporate Director, Ken Hillen, as Chairman of its Credit Committee.
Mr Hillen will focus on re-aligning all the lending and monitoring processes to prepare Crowdstacker as it makes changes to its business throughout 2019. Crowdstacker indicated its intention to broaden the range of savings and investments products offered to members when it raised £800,000 via an equity investment in late 2018.
Mr Hillen has nearly 40 years experience working in financial services, spending over 30 years with Royal Bank of Scotland, Anglo Irish Bank and Bank of Ireland.  He has worked as a consultant and strategic advisor for several investment companies, and serves as a non-executive director for a range of businesses including Angelfish Investments and SQN Secured Income Fund plc.
Using technology for the benefit of customer experience
"Ken is the first of several key new team members that Crowdstacker will be putting in place over the coming months," explains Karteek Patel, CEO of Crowdstacker.  "He has a vast wealth of experience working in financial services both with large corporates and boutique businesses, which makes him an ideal choice for us.  This ability to understand the way larger banks operate amalgamated with a knowledge of the innovations taking place in alternative investment will help us to continue to challenge what doesn't work in traditional finance without losing sight of the things that do.
"We've always aimed to take a measured and pragmatic approach to ensure that financial technology is used to make the customer experience better, rather than just for the sake of using technology.  Ken's guidance is going to help us to continue achieving this."
Mr Hillen commented:  "Across the last four decades I've seen many different challenges and opportunities in the financial services industry.  
"Crowdstacker's vision of how investing and saving could and should be accessed and used by customers is extremely compelling.  I'm very much looking forward to participating and contributing to bringing this vision to life."