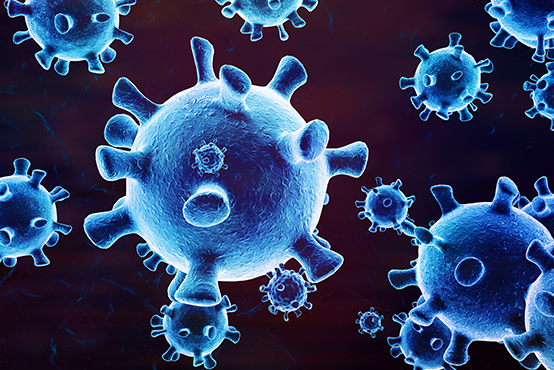 What can you do to protect your money from Coronavirus?
The situation with the Coronavirus and its effects on the world economy are currently so fast moving it would be impossible to write anything helpful and timely about what exactly is going to happen. 
However, the good news is that the world has seen negative financial activity like this before, several times in fact over the last few decades.  So whilst no one has a crystal ball to accurately predict the future, we can at least look to the past to see if there are any lessons worth taking note of.
To this end we have rounded up a few ideas about what you can do to try and protect your money during these uncertain times. 
Like ideas on how to save money? Check out our article on the best Money Saving Apps.
Get the basics right
If you haven't already got a strong hold on your money situation, now is the time to bite the bullet and check your balances across any current, savings or investment accounts that you have.
The number one lesson from when the markets have been this volatile has been to ensure you have diversity in your portfolio.  So that's going to mean you want to balance where your money is – cash, stocks, alternative investments, fixed income products, and so on.
If you're in the habit of keeping your portfolio calibrated to suit your personal risk profile you should already have the kind of diversity that you're comfortable with.  And if you're investing for the long term and have a range of investment and savings, again it's probably just worth sticking with the status quo. 
However, if you check your accounts and can see you have a lot of exposure to one type of asset class, and you can't be overly confident that this asset class is going to bounce back or perform as you need it to, then it might be an idea to start getting some balance back into your money.
The lesson here is diversification – don't put all your eggs in one basket.
Sorting out the other basics
Beyond your cash, savings and investment accounts, you could also use this opportunity to review your outgoings. 
If the economic 'weather' gets stormy enough you'll be thankful to have looked at where you can be saving as early as possible.
This could mean swapping to new deals on your utilities and insurance products, if possible.  And remember, your current providers may well be able to come up with a better deal for you if you can find a competitive price and then let them know what they would have to beat to keep you as a customer.  There are bargains out there, you just need to find them.
Additionally it can mean shopping around before making any purchases to see if you can find a better deal.  There are apps which alert you to sales so you can keep your eyes open for discounts on things you need to buy.  Alternatively you can also do immediate price comparisons online by using tools such as Google Shopping.  Just type in what you want to buy, click on Shopping from the tabs at the top of the search result, and Google will automatically list the various outlets selling the product and what price they are asking.
The lesson here is that now is not the time to be paying more than you need to.
Buy Low, Sell High
We would all be billionaires if it was possible to accurately predict the markets.  Even people who make a living out of it don't always get it right, and big gains often come hand in hand with big losses. 
Unless you're an avid watcher of the markets and feel confident about buying and selling at a fast pace to play the market during the difficult fluctuations caused by Coronavirus uncertainty, it is probably better to stay away from any kind of trading.  Similarly if your money is in funds managed by a fund manager let him or her do the worrying and calculation for you.  Governments and organisations around the world seem fairly confident that the impact of the Coronavirus on the economy, whilst rocky, will only be temporary.  So don't go making any rash decisions.
However, if you're interested to know what kinds of stocks have weathered these kinds of economic storms before then there are plenty of articles to be found online by experts and data analysts.  Some suggest asset classes that have done well in the wake of economic downturns, whilst others suggest industries which tend to be more stable or recover more quickly.  Some of the best information can be found on www.investopedia.com and www.fool.com
There are two lessons to be learnt from this.  First, don't panic, investing should be about the long haul.  And secondly if you do want to make changes look around for wisdom and advice first.
If you're interested in finding out more about saving and investing check out our new magazine 'Fixed' which has loads of tips and hints about how to save cash.