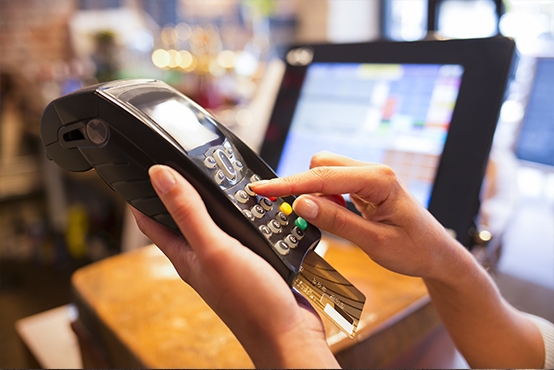 Travel Money Essentials – Pack a low-cost card with your passport
By Andrew Hagger, Personal Finance Expert from Moneycomms.co.uk
With the summer holiday season gathering momentum now may be an ideal time to check whether your trusty debit and credit cards are good travel companions or a pain in the wallet when it comes to using them overseas. 
It's worth taking out a specialist prepaid travel card in advance of your trip, and one that isn't going to cost you an arm and a leg when spending outside the UK.
Although mainstream bank debit and credit cards may offer a secure and convenient way to pay at home, the fees and charges vary enormously, and most are an expensive way to pay when abroad, so it's worth considering a cheaper alternative before you travel.
Low cost Credit Cards
With credit card transactions most banks add on a foreign usage fee to all ATM cash withdrawals and purchases - in most cases it's around 2.75% to 2.99% extra. 
But that's only half the story, as on top of the foreign usage fee, the majority of credit card companies charge a withdrawal fee which will cost you around an extra 3%.  So £100 worth of Euros or Dollars from the hole in the wall can easily set you back a combined charge of around £6, thus best avoided unless it's an emergency.
Some of the best credit cards for using abroad are from Tandem Bank which charges zero fees and gives you 0.5% cashback on purchases or alternatively the Clarity Credit Card from Halifax with no charges on purchases or ATM transactions.
Using Debit Cards Abroad
We tend to take our debit cards for granted, especially as they don't cost anything to use whilst in the UK. Unfortunately, it's not the same when you're overseas and it's something that holidaymakers sometimes overlook.
As with a credit card there is a usage fee for debit card cash withdrawals (2.75% to 2.99%) plus an ATM withdrawal charge typically between £1.50 and £5.00. 
However, the card fees that catch most people out are those levied for debit card purchases in shops, restaurants etc which are subject to the usage charge above, plus up to an additional £1.50 per transaction regardless of the amount.
Some of the worst offenders are Santander at £1.25 per transaction, TSB £1 per purchase and Halifax and Lloyds Bank levying a 50p purchase surcharge.  
Take a couple of minutes to check with your bank what the charges are for your particular plastic before you set off, it's better than getting a nasty shock when you check your statement on your return.
At least if you understand the overseas charges, you can adapt your spending pattern accordingly – for example, you don't want to be making cash withdrawals or purchases of £10 or £20 if you're going to be hit with charges of £1 plus each time.
About Prepaid Currency Cards
Prepaid travel cards, also known as currency cards, allow you to load them before you jet off then just use them as you would your debit card to make purchases or withdrawals from the hole in the wall.
There are plenty of cards to choose from but the prepaid currency cards from Revolut and FairFX are amongst the most competitive according to my recent research and the cost savings make it worth carrying such a specialist travel card along with your passport whenever you venture overseas.
Revolut is my number one choice for holiday plastic as the exchange rate it uses is extremely competitive and there are no charges when making purchases. If you use the Revolut card to withdraw cash from an ATM the first £200/E200 worth each month is free, after that you'll be charged 2% on the amount withdrawn.
Another worthy travel companion is the FairFX Everywhere card, it's not quite as cheap as Revolut but beats most bank debit and credit cards hands down.
There is a 1.4% mark up on the exchange rate (approximately half what the banks charge) and ATM withdrawals with FairFX are charged at £1 a time. 
Prepaid currency cards are chip and PIN secure, accepted wherever you see the MasterCard or Visa symbol and offer a far cheaper way to pay than most high street debit and credit cards.
Beware if the retailer or ATM asks if you want to pay in GB Pounds – there's a catch
A final warning, whatever type of plastic you use overseas beware of an increasingly common custom (particularly in Europe) where the foreign retailer or ATM gives you the option to pay in pounds sterling, known as Dynamic Currency Conversion (DCC). 
Although it may seem like a good idea and convenient to know exactly how much you'll be debited, the downside is that it gives the retailer the opportunity to use a poor local exchange rate which could see you paying way over the odds – the golden rule is never pay in British pounds when abroad.