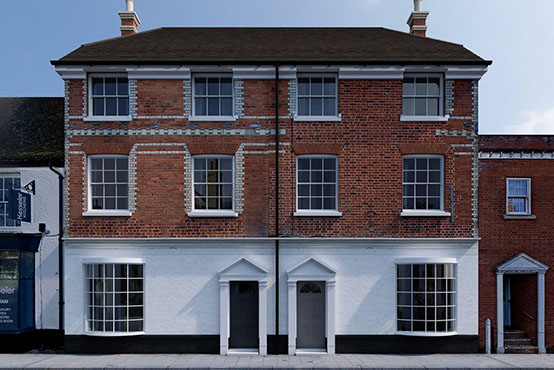 See this period conversion from start to near completion
16th August 2023
In 2022 Crowdstacker raised development funding for the redevelopment of a period building in Odiham, Hampshire.
The property was originally built as two separate homes, but over the decades had come to be used for commercial purposes. Most recently it was offices and a bistro.
The developer gained planning permission to convert it back into two houses, including reconfiguring some of the internal layout and adding on small extensions at the rear. The funds raised by Crowdstacker have been used for this purpose.
The project is now near completion and you can see how the work has progressed by checking out our video here.
Crowdstacker is now refinancing this project as a PDL Exit. The developer is offering 13% p.a. over a six month term. If you like the sound of it check it (and all the other live investments) out on our investment page.
Don't invest unless you're prepared to lose money. This is a high risk investment. You may not be able to access your money easily and are unlikely to be protected if something goes wrong. Take 2 mins to learn more.