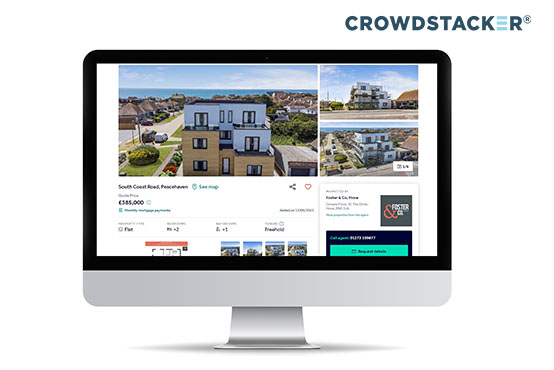 Seaside development in final stages
6th July 2023
Watch now
The Caxton House PDL which was funded by Crowdstacker investors earlier in 2023, is reaching the final stages of construction and the the apartments are looking amazing.
The project was already underway when the developer refinanced the project with a new senior loan, plus mezzanine lending from Crowdstacker. It is situated in the seaside town of Peacehaven and has been built to match the local Art Deco, modern aesthetic of this interesting little coastal town. When complete it will offer several apartments which are already listed for sale.
Progress made in recent weeks includes second fix electrics, plastering, and second fix plumbing. The on-site team are in the process of completing installation of the kitchens and decorating throughout. The coming weeks will see the final touches being put in place ready for viewing by potential buyers.
You can check out progress here.
If you like the idea of investing in property development via a PDL, you can check out the latest investments we are offering on our investment page.