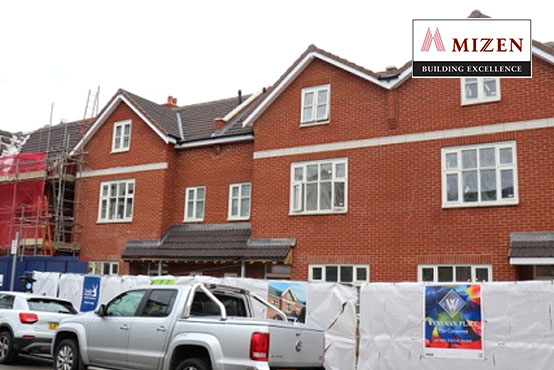 Mizen announces its update
9th March 2021
Mizen Properties Limited, the parent company of Mizen, is an award-winning residential and mixed-use property development company established in 1988.
 
Mizen Holdings Limited made its first investment in the Wimbledon Park project during 2019.  The Wimbledon Park project consists of 11 No. apartments together with 7 houses.
 
The apartment block was completed in December 2020 and as of today, Mizen have completed the sale of 8 flats with the remaining 3 flats all under offer (with a realistic expectation that these 3 remaining flats will be sold before the end of March 2021). This has enabled Mizen to substantially deleverage the overall scheme in the repayment of the bank development finance.
 
The 7 houses are in the final stages of construction with their show-home due to be completed later this week and this element of the project is scheduled for completion towards the end of March 2021.
 
The crescent is a highly desirable South West London location for families and professionals alike and our sales agents are predicting strong demand. The first property went under offer last week.
 
All sales secured thus far are ahead of original forecasts.
 
Mizen are currently looking at fresh schemes for the deployment of capital and currently pursuing a number of interesting land and development opportunities.