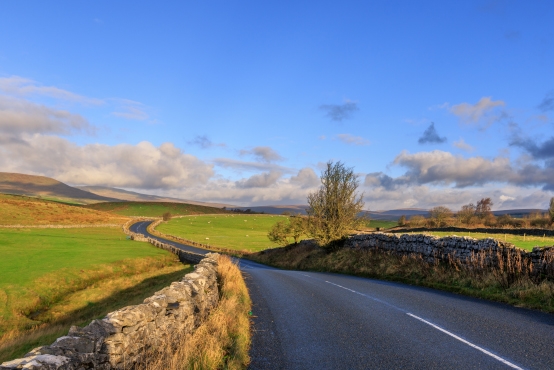 What's on offer from road trips round Britain?
By Tina Walsh, Travel writer
Trips round Britain by Road and Rail offering some truly breath-taking views.
With around 19,491 miles of coastline, National parks galore and scenery that fluctuates between pleasantly undulating hills and soaring mountains, the UK is one of the best places in the world to discover by road and rail.
So, with all this sightseeing potential on your doorstep where should you begin and where could you aim to end up?
Tina Walsh, a writer who regularly contributes to, amongst others, The Guardian, The Independent and Sunday Times Travel Magazine, gives us the benefit of her experience from a lifetime of travel.
The road not (yet) taken
For a truly epic experience you can probably do no better than explore the newly launched Wales Way.
The route, which follows more than 400 miles and takes in all that Wales has to offer fairly echoes with history, culture and wonder.
Rather than one route, this is actually a trio of National routes which leads drivers through hundreds of miles of stunning Welsh scenery.
The 180 mile stretch on the Western side skirts the coast around Cardigan Bay between sea and mountains. Whilst the Cambrian Way runs 185 miles North to South through the centre of Wales between Llandudno and Cardiff.
This is an extract from a full article in Fixed magazine, Crowdstacker's new, free financial lifestyle magazine. Read the full article 'What's on offer from road trips round Britain?' by downloading Fixed magazine here.