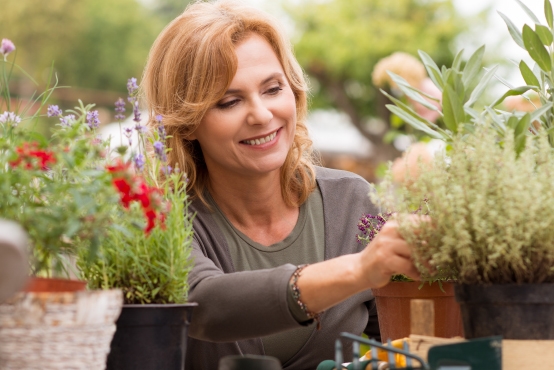 Spring has definitely now sprung, with plenty of colourful flowers emerging and a revival of all the greenery in the garden.  This is a most hopeful and joyous time of year, and for gardeners the point when the fruits of autumn and winter labours begin to make themselves seen.  
There's still plenty more work to be done but also plenty of thrifty ways to achieve a dramatic and colourful garden this summer.  We take a closer look.
Gardeners can be competitive, but they are also very eager to share! Of course there's a certain pride that comes from being able to declare your tomatoes have been a success whilst fellow gardeners bemoan the ravages of blight. And all gardeners beam with delight when showing off a vase full of flowers cut from their own borders.
But this sense of pride and achievement often also belies a genuine desire to help other gardeners out. This is no more evident than when looking at the thriving seed exchanges that take place all summer, often at country fairs and local allotment society events.
You can find a cornucopia of seeds of all varieties alongside advice and feedback from people who have already test-run the product. Gardeners who've discovered particularly successful varieties want to share that knowledge with other enthusiasts, so that you can have a go too.
And you can take advantage of this access to free seeds all year round with online seed swapping forums. GrowYourOwn magazine runs its own online seed swap with many varieties of fruit, vegetable and annuals on offer.
Many gardeners have a surplus of seeds either from previous years or because they simply don't have the space to plant every seed from a packet.
So don't just shove the half full packet into your seed box, make use of them to save you a bit of cash and give someone else the opportunity to make use of them.
This is a short extract from an article in Fixed magazine, Crowdstacker's new, free quarterly financial lifestyle magazine. Read the full article 'The Thrifty Gardener' by downloading Fixed magazine here.