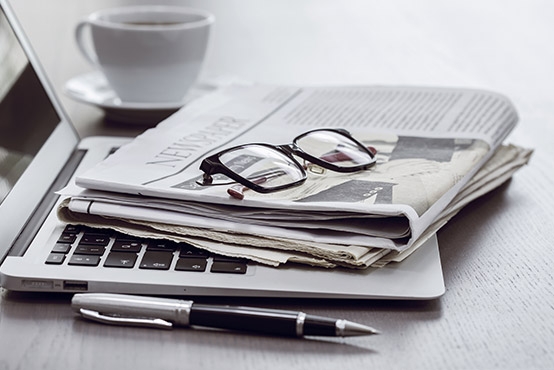 The three key investment attributes people want
The Investment Triptych
Artists from Frank Sinatra to AC/DC may have sung about the merits of being a millionaire, but our latest research shows most investors are after three much simpler and easier to deliver things from their investments. Karteek Patel, CEO of Crowdstacker, takes a look at what people want, and how P2P could be the answer.
In the first quarter of this year we completed one of our regular pieces of research amongst UK investors and savers.
As a popular investment platform offering opportunities to lend to great British businesses, for some very compelling rates of return, we are always interested to know what motivates investors.
Our data was released with a series of headlines focusing on investment behaviour and intentions for the current tax year. But something we also noticed was the strong consensus amongst investors for what they actually wanted from their investments and savings.
In fact, just three things were almost universally identified as the most important factors when considering what investments to make. We've called these the Investment Triptych because, for us, they describe very well the picture of investment in Britain in 2017.
What are the three key investment attributes that people want?
Put simply, according to our research, people want tax efficiency, a fixed income, and freedom of choice.
We can only guess at whether these elements are popular because of the current economic and political climate. Or because people need to supplement their income (either before or after retirement) with a predictable sum. And/or whether society is growing towards a greater sense of responsible investing. But each of these were nearly equally as popular. And interestingly, they are also equally applicable to the more modern ways of investing that have emerged over the last decade – such as P2P lending.
How much and when
Fixed income is very popular. We presume this is to create capital growth at a predictable rate in times of economic uncertainty. But it may also be to provide a defined income to pay for specific costs and pre-determined costs. For example, school fees, or to cover regular payments such as utility bills. Either way, investments that deliver some knowledge about returns appear to be preferable to those that are more speculative.
Investors are savvy about tax
Our research shows male and female investors also both want tax efficiency. The Government's push over the last 20 years for British adults to make use of tax efficient allowances such as ISAs and the PSA, for example, are probably working. For example, investing £10,000 in the Amicus Loans (offering 5.43% gross pa) using Crowdstacker's ISA over the last year would have provided £543 interest. If the ISA was not used, investors might have only received £325.80 interest if they were a higher rate tax payer. The benefits of tax efficient investing are plain to see.
Taking control
The third element, according to our research, investors are looking for, regardless of whether they are male or female, young or old, is the ability to have at least some degree of choice about how and where the money is invested.
This could, in part, be driven by a greater awareness of ethical and responsible investing. But equally the growing availability of information for investors could also probably have a hand in creating investors who have more informed and thus stronger opinions. Whilst there is likely to always be a market for self-determined investment products, such as managed funds, it appears there is also demand for at least some level of choice. We would assert that a balanced portfolio with diversified interests would probably include investments from both camps. And again, modern investment opportunities, such as P2P lending, reflect this demand.
To take advantage of investment opportunities that give you tax efficiency, a fixed income and choice check out Crowdstacker's latest investment opportunities.
Unless otherwise stated all data referenced in this article has been sourced from Crowdstacker research carried out on 2004 UK consumers and conducted by Opinium in February 2017.