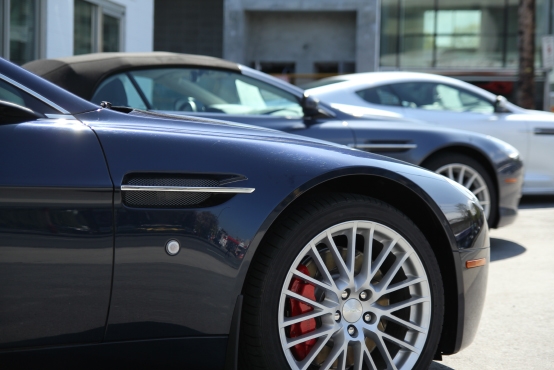 The open road – How leasing is changing how we drive
The way we drive, and what we drive, has changed hugely in the last twenty years. In particular more of us than ever are choosing not to own a car but to lease it instead.
With more innovations around the corner, and pressure from impending Government regulations around emissions, we take a look at how car ownership is changing.
To own or lease?
The British Vehicle Renting & Leasing Association (BVRLA) reported a 19% increase [1] in the number of vehicles leased by private individuals in the third quarter of 2018.
This upward trend has been seen over the course of the last several years as we are seemingly moving from being a nation of car owners, to a nation of car renters.
It is highly possible that this changing attitude has its roots in an altering mindset of drivers who are looking to a future of autonomous cars, and even perhaps an age where none of us own a car but instead simply 'hail' a robotic car to pick us up and drop us off where we wish.
Of course you could also argue that the changing attitude towards leasing instead of owning a car is linked to low interest rates – which have made the process of 'renting' much more attractive. And perhaps also a growing demand for luxury cars to show off wealth and status. These can be infinitely more affordable as leased rather than bought vehicles. You can even 'rent' a Rolls Royce or an Aston Martin if you have a £40k deposit and several thousand a month to spend on the lease.
So if I lease the car, do I own the car?
The short answer to this is 'no'. Unlike other financing options such as PCP where the driver owner is in effect repaying a loan for purchasing the car, if you choose to lease you never actually own the vehicle you are driving. It's very much like renting a flat. Once the lease is at an end you move out. And so it is with leasing a car. When the lease term comes to an end you hand the car back.
This is a short extract from an article in Fixed magazine, Crowdstacker's new, free quarterly financial lifestyle magazine. Read the full article 'How leasing is changing how we drive' by downloading Fixed magazine here.
Source: [1] https://www.bvrla.co.uk/uploads/assets/uploaded/82daafd0-5d1b-4b64-9c49f...