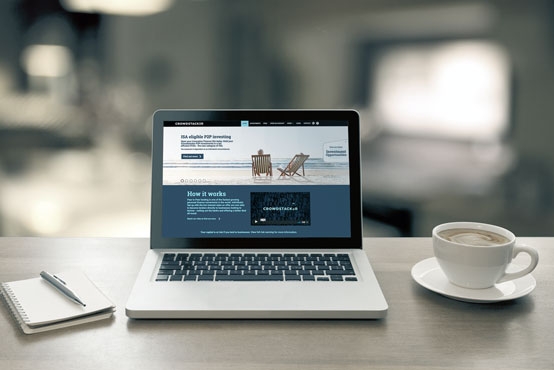 Online Platforms – why, which and how?
Looking to invest online but can't decide which platform to use?  Personal finance journalist Emma Lunn looks at why online platforms can be useful and how to select the best one to suit your needs.
Online investment platforms mean investors can choose to do away with stockbrokers and financial advisers and run their own portfolio online instead.
Investment platforms – or fund supermarkets – enable DIY investors to buy and sell funds, shares and other assets from different providers, and view them all in one place. 
Platforms tend to be cheaper than buying funds directly and also allow consumers to take advantage of the various tax-efficient wrappers (for example, ISAs and SIPPs) on offer and see their investment portfolio's total value at any point in time.  
Some platforms, such as Hargreaves Lansdown or Interactive Investor, enable consumers to look at and manage investments from different asset classes and across different product types. Whilst others, such as Crowdstacker, will specialise in specific investments that can be managed online. In Crowdstacker's case, for example, it's P2P lending.
So with several investment platforms all touting for business, how do you chose which ones to use?
Let's look at this from the perspective of an investor who wants to invest in a range of asset classes using a range of products, because regardless of what type of investment you're looking for, the basic approach should remain largely the same.
What are you planning to invest in?
The first step should be to make sure an investment platform offers the type of investments you want to invest in. Some general platforms offer more fund choice than others, and not all platforms allow trading in individual shares.  Whilst other platforms will specialise in specific asset classes or types of investment.
Investors who aren't sure what they want to invest in might benefit from a platform that can create a model portfolio to suit their risk profile, or offer guidance as to a suitable asset split.   Alternatively, if you are more decided about what type of investment you want, a platform offering a more tailored approach might work better, and might save you money in fees to boot.
Let's take a closer look at fees and charges
When you buy funds and shares via a platform there are often various charges that may apply. These includes fees to use the platforms, charges for trading, and initial and annual fees charged by the fund providers themselves. Fees may either be a flat charge or a percentage of the investor's holdings. 
Patrick Connolly of financial advisers Chase De Vere says investors often struggle to understand the different charging structures from one platform to another.
"Many investors use the Hargreaves platform because it is a trusted brand, it is well-known and it will often be the first name that springs to mind if people are looking to invest on a platform.  Although for many investors it is also the most expensive."
Research by business information company Platforum* found the cost of using DIY investing services fell over the past year by 1% for smaller portfolios (up to £50k) and by 1.6% for larger portfolios (over £50k).
It found AJ Bell YouInvest, Charles Stanley Direct and Close Brothers offered the most competitive pricing for small portfolios while Halifax Share Dealing, Interactive Investor and Selftrade were more competitive for larger portfolios.
And there are also other types of platform that charge no fees at all.  For example, some specialist platforms, including some P2P lending platforms (such as Crowdstacker), charge no fees at all to investors.  
But remember, fees are not necessarily a bad thing. You just need to be careful that you factor these in when calculating the relative merits of which platform suits you best and how much guidance and assistance you are going to need.
Is there somewhere to go that can enable you to compare platforms all in one place?
If you want to compare what the different platforms offer, then there are online comparison services.
Comparefundplatforms.com, for example, is worth a visit if you're looking at a general stocks and shares platform. It compares the cost of investing via fund platforms, stockbrokers and discount brokers based on various assumptions including the type of investment, any tax-efficient wrapper, investment periods and growth rates. 
And there are also comparison websites for more specialised investing.  Services such as Orca Money, for example, enables you to compare P2P lending platforms.
Also, it can be worth checking out investor forums to see what feedback platforms get from other investors like you.  If you have a platform in mind already the automated search function available on most forums can enable you to easily take a look through the discussion threads and see if that brand has been discussed at any time, and what has been said about it.
Think about the level of customer service you're going to get
When Platforum ran an extensive platform testing exercise, AJ Bell YouInvest and Charles Stanley Direct scored top for customer service. Both had good response times and handled a range of different enquiries at various levels of complexity well.
Tech-savvy investors may also want to check the various ways they can access their account and make trades. Most investment platforms offer smartphone and tablet apps as well as desktop websites.
It's not just DIY investors that use platforms – financial advisers use them too to hold assets for their clients. Connolly points out that platforms can only be profitable for their parent companies if they get enough investment assets under administration to achieve economies of scale.
"Many platforms won't achieve this, which is why we will see more consolidation in the industry and, over time, an ongoing reduction in the number of platform providers," he says, "When Chase de Vere selects platform providers we review the whole market, looking specifically for robust platforms which we think will be around for many years, which have low charges, providers that will continue to invest in their systems and to work with us to improve efficiencies and provide a better service for our clients." 
*Source: Headline Money