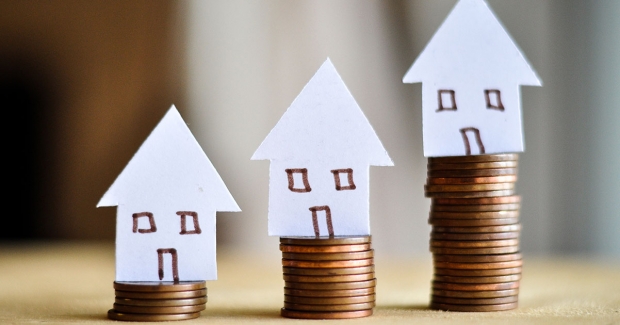 Maximise investment return from your property in these uncertain times
By - Melanie Matthews, Freelance writer
With Brexit looming and still no deal in sight, only one thing's for certain - the current economic uncertainty will continue. Experts predict the housing market will take a hit, as people batten down the hatches, delaying moving until they are confident of getting a good price for their home. 
But it's not all doom and gloom, there are some simple things you can do to help maximise the value of your home if you want or need to move. Melanie Matthews, a freelance writer specialising in personal finance and property, gives us the lowdown.
How healthy is the UK property market?
Reports show the economic uncertainty is affecting different parts of the country in different ways.
The London Evening Standard Homes and Property recently reported the capital's housing market has slowed, with a record £26.2bn fall* in the collective value of London's housing stock, the first drop since 2009.
Figures from Rightmove published in December 2018 demonstrated an almost £10,000 or 3.2% average reduction in the asking price for UK homes. Rightmove predicts 2019 will be a period of zero growth, citing Brexit uncertainty and a lack of affordability as the reasons why.
Predictions from RICS (Royal Institution of Chartered Surveyors) for 2019 also anticipate market stagnation, fuelled by political uncertainties plus other factors.
Tarrant Parsons, RICS Economist comments "Demand has tailed off over recent months, with Brexit uncertainty causing greater hesitancy as the withdrawal deadline draws closer. That said, the current political environment is far from the only obstacle hindering activity, with a shortage of stock continuing to present buyers with limited choice, while stretched affordability is pricing many people out."
What can homeowners do to protect the value of their home?
So, what do these expert predictions mean for homeowners?
Sellers may need to work harder to secure a fast sale at the right price, while those staying put may want to spruce up their homes to ensure they retain maximum value through these turbulent times. Here's how...
1. Living room – A bit of creativity can go a long way to improving the living room at minimal cost. A lick of paint in muted tones, plus new cushions and curtains, can breathe life into a lacklustre lounge, while clever use of mirrors and lamps can add light and space.
2. Boiler – If your boiler has gone off the boil, ensure it is given a good service, or consider replacing it. A new boiler can be a great selling point and adds value to the home.
3. Deal with damp – The merest hint of damp could send would-be buyers running, so address any issues early. The money spent now will stand you in good stead when you come to sell, and delays could mean repairs are more expensive later.
4. Kitchen – The kitchen is the heart of the home, so make sure it feels welcoming. A new kitchen can add significant value, but if this is not an option, new cupboard doors and replacement tiles can be a great low-cost alternative.
5. Bathroom – A bathroom refit is expensive, but done well it can add significant value. If refitting is cost prohibitive, some grouting and new sealant, a good scrub and some fluffy towels can improve the appearance without breaking the bank.
6. Gutters and drains – Shabby guttering and blocked drains not only looks bad, but could indicate potential bigger issues such as damp, putting buyers off.
7. Gardens - Driveways and paths –The garden may be the first thing house viewers see, so it's important to create kerb appeal with a neat front lawn and a splash of floral colour. Clearing paths and driveways of weeds and painting the garden gate can all help set the right tone without splashing out.
8. Roof – Maintenance of the roof is essential, so make sure it is in excellent condition with no missing or broken slates. A roof that is in a poor state of repair could indicate potential problems inside such as damp and water ingress, putting prospective buyers off or causing them to reduce their offer.
9. Know your worth – If you plan to sell, make sure you have a really good idea of what the home is worth to ensure you get the best possible offer. Research online to see what similar properties sell for, and seek valuations from at least three estate agents for comparison.
10. Paperwork – Make sure all paperwork is up to date and keep copies so buyers can see exactly what they are getting. Certificates demonstrating recent work on the home such as replacement windows or conservatories prove added value, and the ability to demonstrate planning permission to extend can be a major bonus too.
What interior design trends are worth following?
It's worth keeping up to date with latest trends and what's on buyers' most wanted lists in 2019.
Home fashions change rapidly, so knowing what would add extra appeal can help you set your home apart from the competition.
Additional space for gym equipment or even a home cinema could be a bonus, so consider ways to create additional space, possibly with a basement or loft conversion.
With the continuing popularity of programmes like Bake Off, the humble pantry is also making a comeback, and room for a wine cellar could also be a plus.
Creating versatile space can really add appeal, helping to secure a fast sale at the right price, even in these uncertain times.
To read similar personal finance articles download your copy of Fixed magazine, Crowdstacker's new, free financial lifestyle magazine, featuring the latest in travel, hobbies, money saving tips and more. 
Sources:
London Evening Standard Homes and Property - https://www.homesandproperty.co.uk/property-news/london-housing-value-to... the-capital-drops-by-record-262bn-a127101.html
Rightmove research cited in The Guardian - https://www.theguardian.com/money/2018/dec/17/housing-market-average-uk-...
RICS - https://www.rics.org/uk/news-insight/latest-news/press-releases/uk-housi...