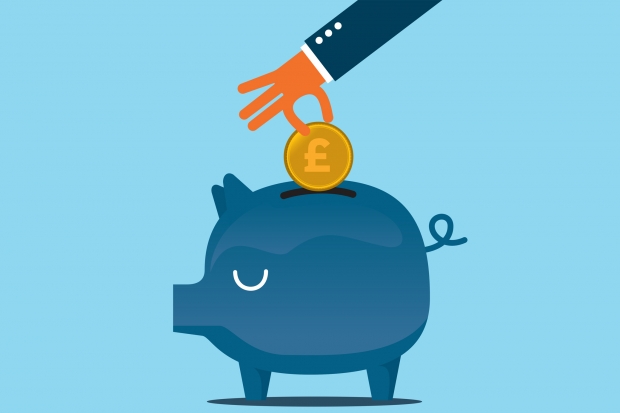 What is crowdfunding?
Crowdfunding is a method of financing projects using money contributed by multiple investors using the internet. Investors typically contribute smaller sums of money than would be admissible or practicable in large financial markets. Many of the participants are not professional investors but individuals looking for interesting and rewarding ways to invest their money without the fuss or cost of using a stock broker. While some investors put in funds in the expectation of a financial return, others do so for reasons of personal, intellectual, or philanthropic interest.
How new is crowdfunding?
The practice of raising funds from interested investors for exciting, imaginative projects is not new. Captain Scott's fateful Terra Nova expedition to the Antarctic in 1911 was funded by multiple investors, half of whom were institutions and corporations providing sponsorship, and the other half were members of the public with subscriptions. Crowdfunding, with its distinctive characteristics of geographic reach, inclusivity, and ease, is a product of the internet age and the growth of e-commerce in particular.
Who can do crowdfunding?
Anyone can invest or receive money through crowdfunding. The growth in online platforms for soliciting funds across all different types of business means that investors have a large range of options for how and where they invest their money. Similarly there is a vast base of potential investors becoming available for practically any type of project.
However, there is a requirement for equity crowdfunding platforms to make sure investors are suitable for the investments. Investors must certify whether they are (i) a high net worth individual, (ii) an experienced investor, or (iii) that they will not invest more than 10% of their net wealth. Furthermore, a suitability test must be passed before an investment can be made.
Is crowdfunding regulated?
Yes, the investment activities involved in crowdfunding require that platforms be regulated. The Financial Conduct Authority (FCA) is the principal regulatory body that oversees the industry. The UKCFA (UK Crowdfunding Association) also operates a framework for vetting member platforms, which platforms can choose to be a part of.
Who regulates crowdfunding?
The UK Crowdfunding Association (UKCFA) was set up in 2012 as a self-regulated body charged with establishing and promulgating a code of practice and providing the community of crowdfunding platforms with a voice to UK policy-makers. Membership, and conformity with the code of practice is optional for crowdfunding platforms, who may alternatively choose to subject themselves only to the scrutiny of the law and the FCA's remit. The FCA assumed oversight of the sector on 1 April 2013, taking over from the Financial Services Authority. Crowdfunding platforms have to be FCA authorised, regardless of whether they sign up for the additional requirements of the UKCFA.
Each individual crowdfunding platform will have its own guidelines for what constitutes an appropriate source or object of investment determined by the type of investor it wishes to appeal to and what type of project it wishes to crowdfund.
How is crowdfunding regulated?
There is a regulatory regime in place. The FCA insists on the provision of clear information, and on compliance with usual consumer protection standards including that client money must be safeguarded, there are strict rules governing the minimum levels of available capital and platforms must have a plan for resolving the fallout of failures that result in significant losses. The process of obtaining FCA authorisation is not easy, and there is little leniency exercised in the case of applicants who do not take the process seriously.
How does the FCA supervise the crowdfunding market?
The FCA checks the information provided on the websites of crowdfunding platforms both in the application process and subsequently. At every stage of the authorisation process and afterwards much emphasis is placed on the volume and clarity of information provided to potential investors. This emphasis is entirely commensurate with the risk that investors face. Accordingly, such information must indicate equally in promotional copy both the risks and the benefits of crowdfunding as a means of investment. A full list of concerns that the FCA has raised in relation to copy is available on the FCA's website.
The authority has been to known to perform spot checks on companies by going out and meeting them to make sure that company practice was consistent with the expected standards.
How effective is crowdfunding?
For businesses looking to raise money there is no guarantee that 100 per cent of its initial capitalisation requirements will be met by crowdfunding. However, fundraisers can expect to have to spend much less money attracting each investor, thereby increasing the impact of each investment on the company's core offering and reducing the overall costs associated with cultivating finance in the early stages of a project.
For investors looking for interesting investment opportunities (and the prospect of a financial return in the investor's own judgement) crowdfunding is an effective way of finding and buying a stake in something that traditional avenues may not allow - whether through impossibly high thresholds of entry, or general market conservatism.
Is crowdfunding safe?
The reach and inclusivity of crowdfunding means that single investors simply do not need to stump up large amounts of money. The caveat that there is no guarantee of getting money back which is attached to traditional investing must also apply to crowdfunding.
In practical terms, and as far as safety online is concerned, crowdfunding is as safe a method of parting with your money online as any other form of e-commerce. It's likely that major accredited crowdfunding platforms will be using a payment service provider (PSP) also used by online retailers, such as PayPal or World Pay, with the level of security that these PSPs typically permit. That is to say the potential fraud is relatively low, perhaps negligible, but the investment risk remains and cannot be easily mitigated.
At a minimum, crowdfunding platforms with FCA approval have to have demonstrated a practical commitment to customer safety online during the process of obtaining authorisation.
If you would like us to contact you with more guest articles and information please register here.