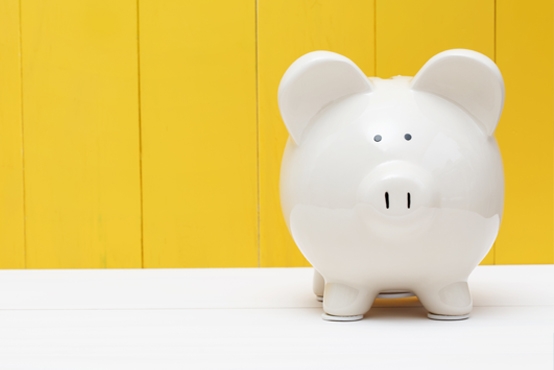 Fed up with your bank but need help choosing a new current account
Founder of Moneycomms.co.uk, Andrew Hagger, is determined to help us put aside our financial apathy and switch to a better current account. Here are his tips for choosing the right one for you, and his pick of the best deals out there.
The banks are constantly trying to tempt us to switch our bank accounts, but despite the offer of big cash incentives, the vast majority of us put up with our existing bank because moving simply feels like too much hassle.
You could easily pick up a cash bonus of between £100 and £200 for taking your custom elsewhere, but the fact that only 4.7 million Brits [1] have switched in almost 5 years shows that a 'Golden Hello' or cash bribe isn't enough to kick many of us into action.
Another key driver that makes people move banks is poor service, but again we tend to put up with below-par service because we'd rather do that than go through the rigmarole of trying to find a better option.
However, every now and again there's a major service disruption, such as the recent IT debacle at TSB, which is serious enough to make customers up sticks and find an alternative provider to manage their banking needs.
Confusion reigns
One of the biggest problems is that even with the faster switching rules and official Current Account Switching Service (CASS) guarantee in place, people remain confused about which account to choose and fear that they may end up with a product that isn't any better than the one they already have.
Although each bank and building society has its own tariff and rate details listed on its website and marketing literature, working out which account is best is far from straightforward.
The dilemma for consumers is that no two accounts are the same, and difficulty in trying to compare the different rates and charging structures is probably one of the major reasons that customers have stayed put even if they're not particularly happy with their bank.
Choose a current account that mirrors the way you manage your money
There is not one account that works out as the best for everybody, it's more about weighing up the individual elements that are most important to you.
For some people a low-cost overdraft will be the priority, while for others interest payable on credit balances or a debit card offering low cost transactions abroad will be key. 
Great accounts if you use an overdraft
There's nothing wrong with using an agreed overdraft to help you manage your monthly budget, but the cost of borrowing varies widely from bank to bank, so you need to check the charges.
Unfortunately, it's not that easy as the banks use different charging tariffs – some will charge interest at a set rate, others charge a daily fee whilst some charge a combination of a monthly fee and interest, so it's no wonder people get confused.
Competitive accounts for overdrafts are First Direct, M&S Bank, Post Office, Metro Bank and Starling Bank.
To put it into perspective if you had an agreed overdraft balance of £600 for 4 days the five banks above would charge you less than £1 however bank with Santander and you'd pay £4 and with TSB, NatWest and RBS your bill would be over £7 for the same overdraft.
Looking for a return on your credit balance
Maybe you always keep your balance in the black, so overdraft charges aren't an issue but instead you're looking for an account that pays interest in return for you remaining in credit.
The rates offered on current accounts are far less competitive than a couple of years ago, but there are still a few that we believe are worth a look.
At the time of writing some of the best deals are:
Nationwide Building Society Flex Direct which pays 5% on balances up to £2,500 (for the first 12 months only – then the rate drops to 1%).
Tesco Bank which pays 3% on balances up to £3,000
Halifax pays a reward of £3 per month if your account remains in credit for the whole month
TSB pays 3% on the first £1,500, although may not seem an attractive option at the moment.
How to get the bank switching process started
Once you've found a new bank that offers an account that you think will be suitable, contact them to arrange to transfer your account from your existing bank.
You'll need to sign an authority enabling your new bank to do this, but from then on, they will manage the process for you.
Under the terms of the switching service, the move across should take no longer than 7 working days, however the scheme is flexible, and you can choose your own switching date if you prefer.
Your old bank will send over details of all your standing orders and direct debits and these will be set up on your new account.
Your new bank will sort out your debit card, statements and online banking for you ready for when your balance is switched over on the agreed date.
The switch tends to be quite painless these days as most banks have dedicated teams managing the process, however should anything go awry, and you end up out of pocket, there is an official guarantee in place for any interest or fees incurred to be refunded.
If you want to find out more about the switching service, there's extra information on the CASS website.
Service matters
For some people it's not the nuts and bolts of the account that concerns them, all they desire is the ability to talk to a human being at a UK call centre 24x7 and to receive a good level of customer service, day in, day out. 
If this sounds like you then the consistently top performers for service continue to be First Direct, Nationwide Building Society and The Co-operative Bank.
If this article has inspired you to give your bank the elbow, make sure you check out the rates and fees before jumping ship and pick an account that mirrors the way you run your finances – and please try not to be swayed by the offer of short term cash bribes as the account may not be the best fit in the long run.
Good luck with your switch – I'm sure you'll wish you'd done it years ago!
[1] From research conducted by Moneycomms.co.uk 05.06.2018
To read similar personal finance articles download your copy of Fixed magazine, Crowdstacker's new, free financial lifestyle magazine, featuring the latest in travel, hobbies, money saving tips and more.