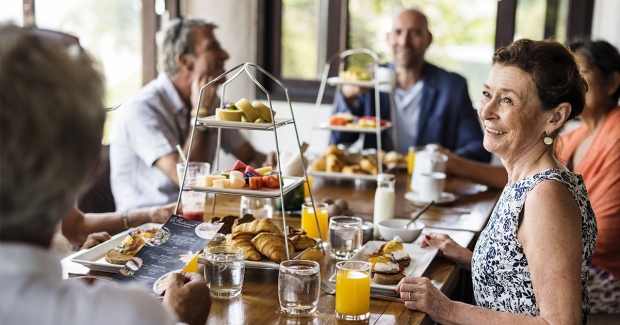 Cut the cost of your social life without staying in
By - Emma Lunn, Personal Finance Journalist
Living on a tight budget doesn't mean having zero social life. Whether you like eating out, theatre or cinema, there are numerous ways you can reduce the cost of a decent night on the town.
The key is to plan ahead, and take advantage of the various freebies and discounts on offer. You might not realise you're eligible for some great money-saving deals because you're with a certain mobile network, bank or insurance company. So think twice before you pay full price.
Eating and drinking
Diners can often half their restaurant bill with a bit of know- how. The key is to be a member of Dine or Tastecard.
Dine typically offers 25% or 50% off the total restaurant bill, or two for one on main courses, at thousands of participating restaurants across the UK.
Terms vary between establishments with some deals only available on certain days of the week. You'll normally need to book ahead and show your Dine card or app to get the discount.
Dine membership is usually £49.99 a year but you can currently get a free annual membership if you buy an insurance policy from Go Compare. Cheap single-trip travel policies cost as little as a few quid so it can be worth buying one purely to get Dine membership.
Tastecard works in a similar way with discounts up to 50% at partner restaurants. It also offers money off cinema visits and days out. Membership is normally £39.99 a year but you can currently get a free membership with some Natwest and RBS packaged current accounts, or 90 days' membership for £1.
Theatre
You don't need to pay £100 plus to see the latest West End shows – theatre lotteries offer the chance to bag tickets for a fraction of the normal price.
Lotteries tend to be run on a show-by- show basis. For example, a limited number of £20 tickets for the Disney musical Aladdin are available via a lottery each week.
The lottery opens at 11am on Mondays and closes at 11am on Tuesdays.
Entrants can select up to three choices of performance for the next week, and are eligible to win one or two tickets, at £20 each, per draw.
It's also possible to pick up tickets for mega-popular Hamilton for £10 a go.
You can enter the Hamilton lottery online at hamiltonmusical.com/lottery or via the Hamilton smartphone app. Alternatively, theatre fans can
find cheap tickets at sites such as londontheatredirect.com and officiallondontheatre.com.
Cinema
Compare the Market's Meerkat Movies offers two-for-one cinema tickets on Tuesdays and Wednesdays all year round.
The vouchers can be used at the big chains such as Vue, Odeon and Cineworld, as well as some independent cinemas.
To get Meerket Movies you need to use Compare the Market to buy or switch a credit card, loan, insurance policy, energy tariff, broadband or mobile deal.
As with the Dine card, it can be worth buying a cheap travel insurance policy just to get access to Meerkat Movies.
Alternatively, regular cinema goers can save money with an annual membership to a big-brand chain. Cineworld Unlimited costs £17.90 a month, while Odeon Limitless is £17.99 a month (£19.99 in Central London).
TV and comedy
Watching your favourite chat show or quiz show being filmed can make a great night out – and it's usually free.
Lost In TV, SRO Audiences and Applause Store all offer free tickets to shows such as Michael McIntyre's Big Night Out, The Greatest Dancer, Gino's Win Your Wish List and Britain's Got Talent.
Bear in mind that studios tend to distribute more tickets than they actually need to compensate for no-shows.
Ticket holders are normally admitted on a first-come, first- served basis, so make sure you get there early. Shows are filmed all around the country – not just London.
If you fancy a laugh, a trip to a comedy club can be a budget night out. Both new and established comedians often try out new material at free or dirt-cheap comedy nights in clubs and pubs across the country.
For example, the Top Secret Comedy Club in Covent Garden, London has regular free gigs and others costing just a couple of pounds.
Outside of the capital, check out the open mic night on Wednesdays at the Comedy Balloon in Manchester – admission is free.
Check your mobile rewards
O2, Vodafone, and Three all have loyalty schemes offering customers cheap deals on anything from concert tickets to pizza and drinks.
Long-running offers on O2's Priority app include a £5 main course at Pizza Express (any day, any time) and a free hot drink from Caffe Nero on Tuesdays and Wednesdays. It also offers cloakroom, queue and drink offers at O2 Academy venues around the country.
Vodafone's Very Me Rewards scheme offers two Odeon cinema tickets for
£7 on any day, and regular free drinks at Costa Coffee. Three's Wuntu (as in wun, tu....three) app also offers cut-price cinema and free coffee.
To read similar personal finance articles download your copy of Fixed magazine, Crowdstacker's new, free financial lifestyle magazine, featuring the latest in travel, hobbies, money saving tips and more.