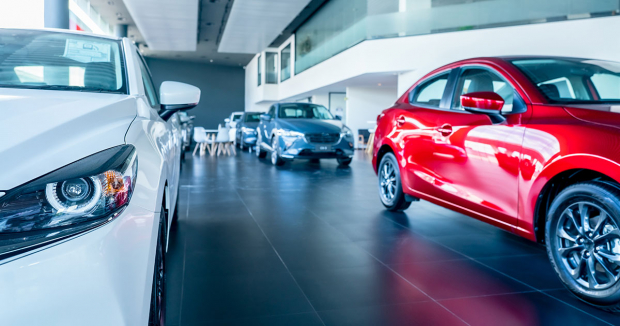 Best Electric Car for under £30,000
Best Electric Car for under £30,000 in 2023
If you're buying a new car this year you may well have considered whether swapping to an EV is the best option.
There are plenty of lists of the best EVs on the road, so we have reviewed some of these expert lists to pull together our own 'Top Five EVs 2023'.
As ever we are on the hunt for wallet-friendliness, so our list only features brand new cars which retail for less than £30,000.
The Electric Mini from £29,000
Currently only available as a three door, the Mini electric may not compete with larger sized family cars, but it still offers a great drive. The switch to electric has not meant too many compromises on the sporty go-kart style of handling which is so loved by fans of the Mini.
The standard battery is 135kw which gives about 140miles driving on a fully charge. Mini also offers an 8 year warranty on the battery (or 100,000 miles – whichever comes first).
Using a dedicated three-phase 11kw EV charger means the Mini should be fully charged in about 3.5hours. On a public rapid charger it would be possible to get the battery 80% full in as little as 36 minutes. You can also plug it into a standard home socket, but it will take longer to charge.
Nissan Leaf from £26,995
One of the original affordable fully electric cars to be seen on the UK's roads, the Nissan Leaf now offers up to 239 miles from a full charge.
A regular electrical outlet will fully charge the top model in about 31 hours, but if you use a 7kw Nissan home charger, this reduces to just 11 hours. So, an overnight plug in, which most households would be able to do as a matter of routine, will easily keep your battery topped up so you don't need to worry about running out of power.
If you use a public fast charger or rapid charger you'll be able to charge the battery up to 80% in about an hour to an hour and half. If you need to go on longer journeys then topping up can be done over a leisurely cup of tea or lunch.
Jeep Avenger basic price £29,787 (£36,500 on the road)
Although not technically meeting the 'under £30k' requirements of our list, the all electric jeep has made it on just because it's cool!
A full battery will take you over 240 miles before needing to be recharged, and it claims that just three minutes of fast charging will get you an extra 18 miles, and 30mins will replenish the battery to 80% capacity – so no worries about having to hang around waiting for a charge.
At home you will be able to fully charge it using a three-pin plug in 24 hours, or in eight hours if you use a 7kw EV charger.
Fiat 500 from £22,335
What Car's car of the year 2023, was the all electric Fiat 500. For a tiny car it delivers a lot of miles on a full charge – up to 199 miles in fact. All this and it has still retained all its iconic external styling, remaining roughly the same proportions since it launched in 1957.
A full 'at home' charge on a three-pin plug – the slowest option for charging any EV – it will take 19 hours to get to full capacity. On a proper EV charger at home (7kw) it will take just six hours. Either option is realistic for an overnight charge.
For a full charge when out and about and you have access to a higher capacity charger it will take four hours to fully charge, but this reduces to under an hour for an 80% charge on a rapid or fast charger.
Citroen Ami from £7,695
We've put this one on the list purely because it could be the perfect new concept for pootling into town and back, whilst being green and space saving. It takes up just half a traditional size parking space!
Citroen call it a mobility solution, and it is perhaps the better way of looking at this instead of seeing it strictly as a car, which it isn't.
The tiny inside space and top speed of just 28mph mean this is never going to compete with traditional EVs, but it could be a seriously interesting alternative in the future of town driving.
The Ami can be fully charged in just three hours using a normal three-pin plug, and you can drive about 47 miles on a full charge.