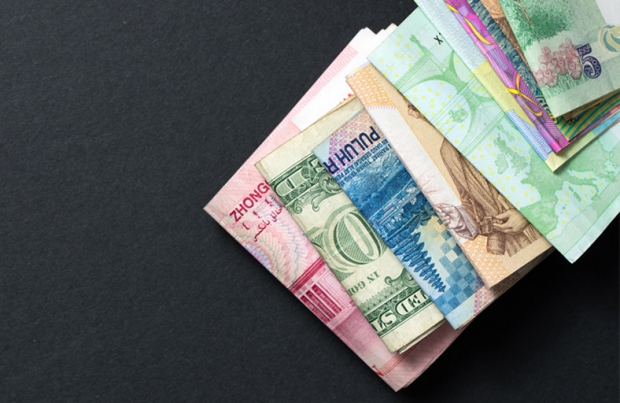 ​The effect of currency movements on investment returns
Currency fluctuations don't just affect your holiday spending money – but your investments and pension too. Brexit negotiations mean sterling has had a turbulent time over the past couple of years and the pound slumped in mid-September as fears of a no-deal Brexit grew. With the UK likely to leave the European Union on 31st October, it's safe to say there will be some turbulent times for sterling ahead. 
Personal finance journalist Emma Lunn takes a look at the basic issues so you can work out how they might affect your nest egg.
What makes currencies rise and fall?
Currencies, like other asset classes, fluctuate based on supply and demand. Most of the world's currencies are bought and sold based on flexible exchange rates, meaning their prices fluctuate based on supply and demand in the foreign exchange market. The foreign exchange (or "forex") market is notoriously volatile and unpredictable, so foreseeing currency movements is fraught with risk. 
At a very basic level if there's high demand for a currency, or it's in short supply, it will cause an increase in price. 
But this supply and demand are both impacted by various other factors, including a country's monetary policy, the inflation rate, a nation's economic strength, the local and international political situation, and a country's trading relationship with the rest of the world. 
Overseas exposure
Many investment funds available through ISAs and pensions have overseas currency exposure. This means losses and gains can be due to the currency exchange rate, rather than the performance of the underlying shares or other assets.
But even if you only hold UK stocks, you will still be indirectly exposed to currency risk. UK companies with operations abroad could see a rise in their profits when they convert their overseas earnings back into sterling. On the flipside, other businesses will suffer, due to higher imported costs.
So when currencies rise and fall, it will inevitably be good news for some stocks, but bad news for others. 
Diversify your portfolio
Because the foreign exchange markets are so volatile, trying to predict currency swings can be a dangerous strategy – I don't think the experts would even claim to get it right that often!
With that in mind, it's important to think about investing for the long-term and diversify your portfolio. No single asset class can guarantee strong returns or benefit from every possible currency movement. So investors could think about building a diversified portfolio that spreads money across a variety of investments and geographical areas. 
Some professional investors use a strategy called "hedging" to reduce the impact of currency movements. Hedging involves using derivatives to bet that a currency will move in the opposite way, thus removing the effect of currency movements. But derivatives are a complex tool, so this strategy is best left to the experts. 
If you don't have the knowledge to self-manage your investments, it can be a shrewd move to invest in a fund where a fund manager makes decisions for you. He or she will take the likely impact of currency movements on investment returns into account when deciding on an investment strategy.