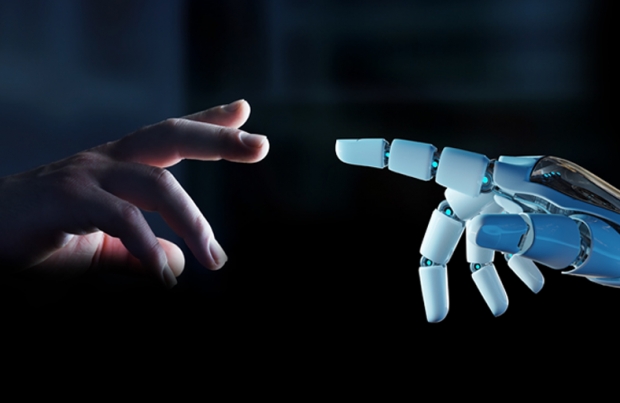 Robo mortgage brokers, here for the long term or just another hi-tech fad?
New technology means you could now use your smartphone to quickly find the most suitable mortgage deal, whenever it's convenient for you.
Up until recently, the task of finding the best new mortgage deal has proved a stressful and time-consuming process for many.
It's a major financial transaction and naturally you want to ensure you don't end up having to pay more than you need for your home loan.
But, traditionally there have only been a couple of options for borrowers – and both had their shortcomings.
The choice was to either try and fathom out the best deal from a set of generic results on a price comparison website, or trundle down the high street and instruct your local mortgage broker to do the donkey work on your behalf.
Smart technology could take away much of the stress and hassle
However, as with a growing number of areas in the personal finance industry, agile new fintech providers have recognised mortgages as an area that's ripe for an overhaul.
The new breed of tech savvy 'robo – brokers' claim they can offer customers a quicker, more simple, reliable and convenient experience when searching for a new home loan.
Although still relatively new, these digital brokers are already proving to be a smart and credible alternative for people who have struggled for years to work out the most suitable deal from the many thousands of mortgage products on offer.
Using one of the new breed of online mortgage brokers could help eliminate some of the elementary problems mortgage customers have faced up to now.
For example, if you look at a best buy table on a comparison website it may be ranked based on the interest rate alone without factoring the impact of the product fee.
Another key problem is you don't know if it's the best deal based on your specific set of circumstances or even if you'd eligible for that particular mortgage.
A seamless customer journey from application to mortgage drawdown
If you select a mortgage from a comparison site, it will be quick to pass you over to the lender (so it picks up its commission payment), but as a customer there's no continuity.  Often you are left to pick up the process with a new contact, hardly what you'd call seamless.
Similarly, if you use the services of a face to face broker, you may eventually find the best mortgage deal, but slow manual processes mean the journey will take far longer than a with digital broker who will be able to point you in the right direction in a matter of minutes.
Continuity is part of the appeal of the new style brokers they help manage your case from the moment you apply until the time you drawdown your mortgage.
The robo- brokers also offer greater flexibility enabling you to search online or via smartphone at a time that's convenient for you 24/7, not just when the high street broker is open for business.
So how does it work with the new guys?
They may not yet be household names, but the main providers in this robo mortgage space include, Trussle, Habito, MortgageGym and Dashly.
These companies in all have the same intention – to save would be borrowers time, hassle and money by quickly pointing them in the direction of the most suitable mortgage products. 
The service offered is free, with these companies getting paid a procuration fee from the bank or building society you take your mortgage out from – exactly the same way a high street mortgage broker gets paid.
You enter some basic details initially regarding the amount you are looking to borrow, whether you want a fixed or variable rate and how many years you want to borrow for.
An instant search is carried out across thousands of mortgage deals and very quickly you are presented with a number of products that meet the criteria you entered.
You are not guaranteed to be accepted for the mortgages identified as they are subject to a more detailed application, this is the next stage which again you submit via your robo broker.
With some providers these processes are more automated than others, but, vital for many people, is that they all include an element of human interaction – after all many people need a little hand holding and reassurance when making such a major financial decision.
Choosing the right time to switch mortgages need no longer be an issue
One of the robo- brokers, Dashly offers an additional and currently unique service which is likely to appeal to many mortgage customers.
At present if you have a fixed rate mortgage and you wish to exit early, say four years into a five-year fixed term, you'll have to pay an early repayment charge – this means most people wait until their deal expires before seeking a replacement mortgage.
However, Dashly allows you to enter the details of your existing mortgage and property just once and will then automatically search every day for a cheaper product and will email you if and when it finds one.
In some cases it has been shown that you can still save money by switching before your current deal comes to an end, even if you are subject to an early repayment charge.
What does the future hold?
Whether all these new providers can drive enough business to survive until they become more established will be a key challenge, but the service they offer isn't just new snazzy tech for the sake of it.
They could genuinely help people find the most suitable mortgage and save them time and hassle as well as money, so it looks like an area that will become increasingly popular for the UK's millions of mortgage customers.