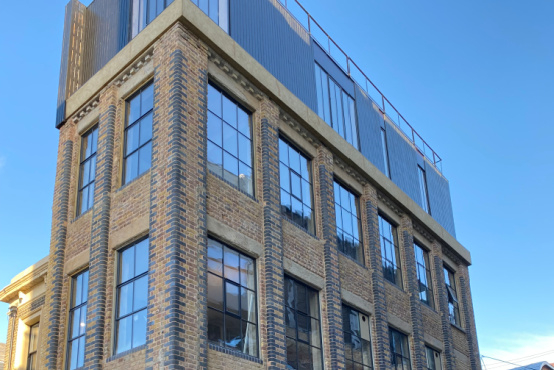 Hackney development - from start to finish
5th January 2023
Watch now
Crowdstacker helped to fund the redevelopment of a period building in Hackney, east London, via a Property Development Loan.
The award-winning architect behind the development wanted to refinance it in the final few months of construction and Crowdstacker investors lent £378,000, alongside a senior lender.
The project was completed over the course of the summer, and the flats were all put on the market. The last flat sale was finalised in December 2022. Investors were fully repaid capital and interest in December 2022.
You can hear the story of the construction project to turn the old industrial building into four lovely apartments and offices in our new video.
If you'd like to find out about similar projects currently raising funds via Crowdstacker, check out our investment page.