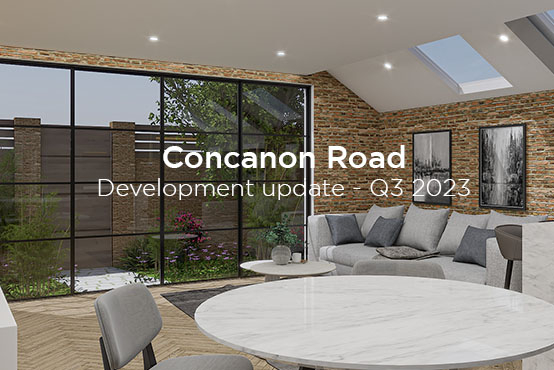 Concanon Road development nearing practical completion
8th August 2023
Crowdstacker investors lent £175,000 via a PDL Exit to a developer who was reconditioning the flats in a Victorian building on a London residential street.
A PDL Exit provides mezzanine funding to projects that are entering their final stages. It allows developers to refinance on more favourable terms reflecting the increased value created in the property through the work already undertaken.
Most of the main construction work for the project on Concanon Road in Brixton, south London, was already completed by the time Crowdstacker provided the new lending. The on-site team of tradespeople have spent the last few months changing windows, finishing the electrical and plumbing installation, and fitting bathrooms and kitchens. 
Most of the work left to do at the time of writing is internal decoration based including final coats of paint and flooring.
We've pulled together an overview of the project so far in a short video which you can check out here.
If you like the idea of investing in property development via a PDL, you can check out the latest investments we are offering on our investment page.