 Clearwell Bonds
Closed for investment. Target raise has been exceeded.
Watch Clearwell's video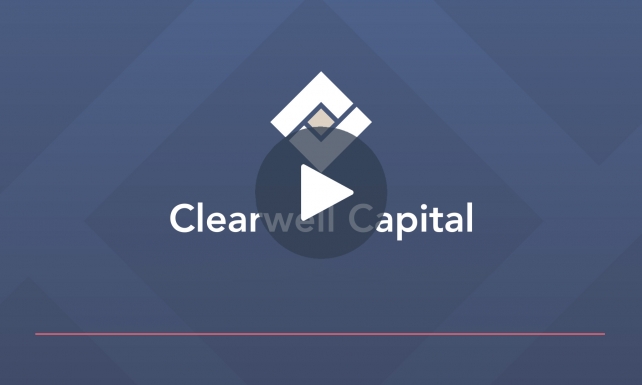 The Clearwell, ISA eligible, 7% p.a. fixed interest Bond
Clearwell provides finance to small residential property developers across the UK.
How the Clearwell Bonds work
The investment offers 7% p.a. fixed interest for a 2 year term, paid monthly. The investment is used by Clearwell to provide small residential property developers with the funding they require to build new homes across the UK.
Giving you better security on your money
The Bonds offer investors a 5 step security package, including a debenture over Clearwell Finance and a guarantee from Clearwell Capital Group. For full details please download the brochure.
So how much interest and capital will I receive?
It's simple - if you invest £10,000, you would receive £700 of interest per annum. This equals £1,400 of interest over the two-year term. Interest is paid either directly into your account on the Crowdstacker investment platform or your bank account. You don't need to reinvest your interest to receive this great rate. Take a look at our interest calculator below.
No fees
We want you to make the most of your money so we don't charge you any fees at all.
Can I hold my investment tax efficiently?
At Crowdstacker we offer two accounts which offer tax efficient benefits:
Crowdstacker Innovative Finance ISA - pays interest gross and allows you to earn interest tax-free. You can invest up to £20,000 in this tax year 2018/19.*
Crowdstacker P2P Account - pays interest gross and is eligible for up to £1,000 tax-free interest under the Personal Savings Allowance.*
*Please note tax benefits are subject to your own personal tax status.
More about Clearwell
Clearwell provides finance to residential property developers to facilitate the construction of residential housing across the UK. Clearwell typically provides mezzanine finance with the total funding always capped at 75% of the project's Gross Development value.
More about Crowdstacker
Crowdstacker is an award-winning investment and ISA provider, bringing you handpicked investments, many of which offer a social or community benefit.
The finer details
See our 6 great reasons to invest in Clearwell Bonds.

Security
How secure is my investment?

Rate of interest
What interest rate will I receive?

Payment frequency
How often will I receive interest?

Term
How long is the investment for?

Opportunity
What is the market opportunity?

Benefits
Are there any added benefits?
Frequently asked questions
These are the questions we're asked most often, and our answers.
Ask us a question
If you can't find what you're looking for, ask us a question and we'll get back to you as soon as we can.