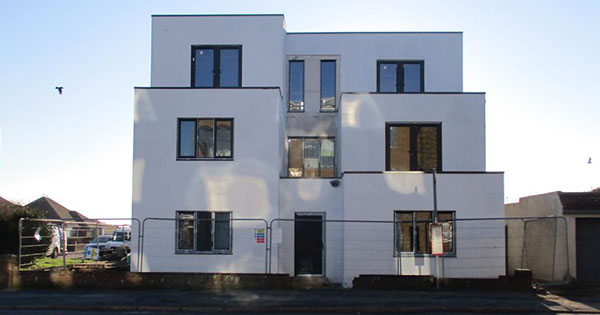 Caxton House development on the market!
16th October 2023
The Caxton House development in Peacehaven, which has been part funded by Crowdstacker investors, is now on the market and ready for potential buyers to make offers.
Earlier in 2023 Crowdstacker raised £130,000 via a PDL to see this project through its final months. PDL Exits are specifically designed to help developers refinance projects which are finished or nearing completion. Investors are offered in return great rates of interest on a potentially lower risk investment because the loan is secured against a property which is nearly ready to sell.
This development has created five new apartments by refurbishing and extending an existing building just one block from the coast. The result is an art-deco inspired piece of English seaside living which should appeal to locals looking for a convenient and modern new home.
The properties are now being marketed for sale on Rightmove, and you can check out the sales particulars here.